Omnii XT15 Mobile Computer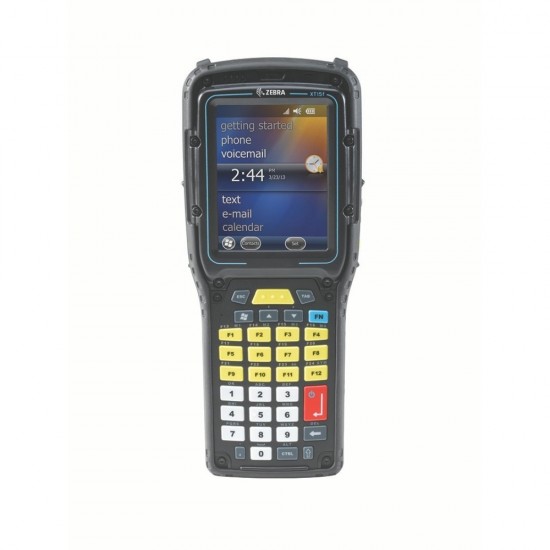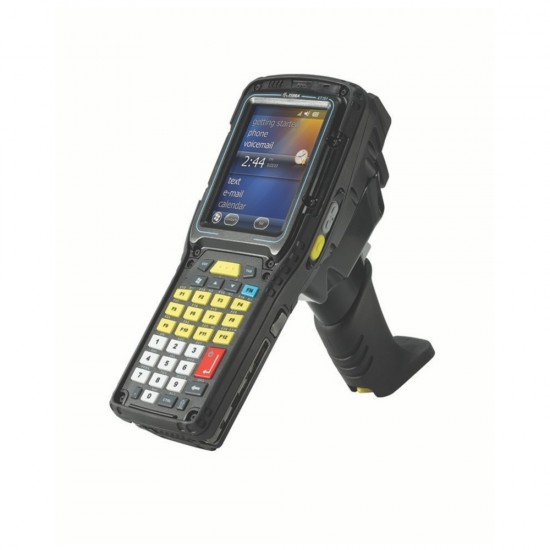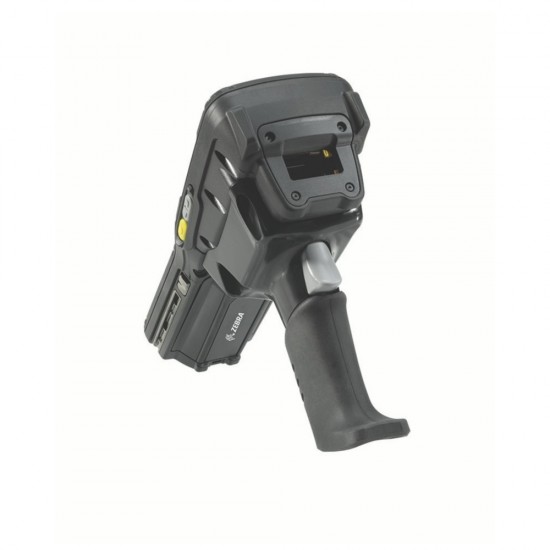 Omnii XT15 Mobile Computer
Mobile Computer Zebra Omnii XT15
The innovative Omnii XT15 mobile computer is unique by modular design, combining a single versatile computing platform with the freedom for any future change in use, delivering the flexibility you require to adapt as your business needs change. The Omnii XT15 comes with the option of Windows® CE 6.0 or Windows® Embedded Handheld 6.5 operating systems, which integrate seamlessly to automate key processes and boost productivity in real-time.With a dual IP65 and IP67 sealing rating, workers can spill water on the device or drop it in a puddle of water. Workers can even work in rain. And a 6.5 ft./2 m drop to concrete won't impact operation. Ergonomics are crucial to ensuring mobile workers are efficient and effective on their jobs. The Omnii XT15 features a balanced construction that's perfectly weighted for comfort and practicality.

Specifications
Mobile Terminals
Monitor pda
3.7" VGA (640 x 480) Transflective Color/Touch Display; 2 Touchscreen options: High Visibility option, Extreme Duty option.
Operation System
Windows® CE 6.0; Windows® Embedded Handheld 6.5
CPU pda
TI OMAP 3, 800 MHz
Memory pda
512 MB RAM and 1GB Flash
Communication
Bluetooth® V2.0 + EDR
Barcode scanner
SE955 1-D Laser; SE965 1-D Laser, SE1224HP 1-D Laser, SE1524ER Extended Range Laser; SE4500 1-D/2-D Standard Range Imager; SE4600 1-D/2-D Extended Range Imager.
Battery pda
PowerPrecision Lithium ion battery 5000 mAh
Keyboard
59-key full alpha numeric; 55-key Alpha Numeric; 66-key QWERTY Numeric 36-key Numeric; 36-key Numeric Alpha Modified; 36-key Numeric; Ultra-white backlight
Sealing
IP67, IP65
Resistance
Multiple 6.5 ft./2 m drops to polished concrete/ Operating Temp.: -20°C to +50°C / -4°F to +122°F/ Storage Temp.: -40°C to +60°C / -40°F to +140°F/ Humidity: 5% to 95% non-condensing.
Dimensions/ Weight pda
8.86 in. L x 3.86 in. W x 1.73 in. D (at display); 1.22 in. D (at grip area); 225 mm L x 98 mm W x 44 mm D (at display); 31 mm D (at grip area)/ Weight 1.34 lbs./610 g (basic unit with battery)
Accessories
Switchable Keyboard, Integrated 1-D, 2-D and Auto Range Scanners, Desktop Docking Station, 6-Slot Spare Battery Charger, Vehicle Cradle, Carry Accessories.
Additional features mobile terminals
RFID MODULE OPTIONS: HF Module Frequency: 13.56 MHz; Protocols supported: ISO14443 type A, B and C, ISO 15693; NFC "Reader to Tag" Mode; full Mifare support; Data encryption: 2 SAM slots; ID1 SAM format; Class A, B and C/Integrated Sensors: Motion (accelerometer); digital compass/ ESD +/- 8kV contact, +/- 15kV air discharge.