Workabout Pro 4 Mobile Computer Zebra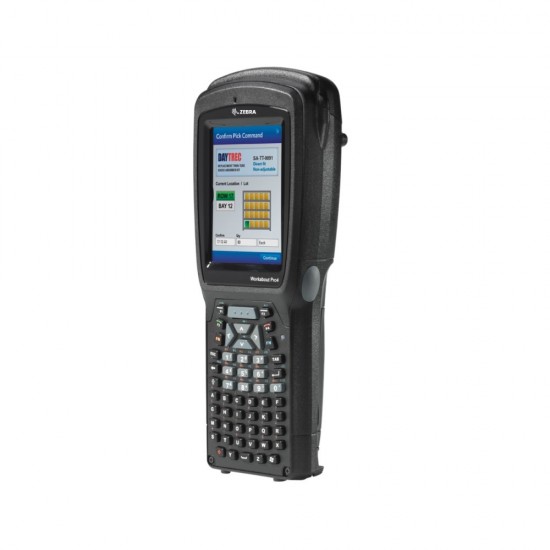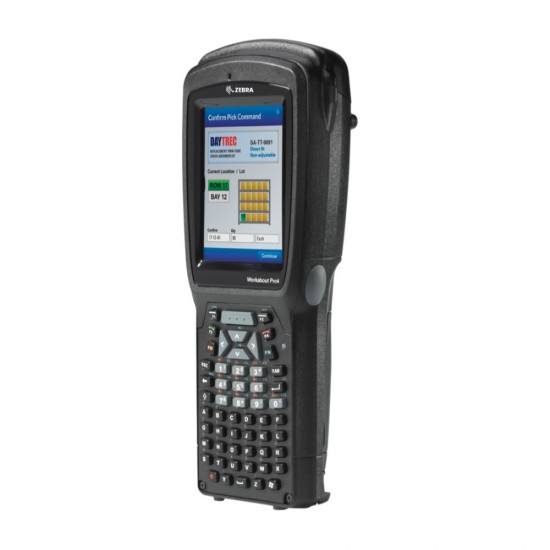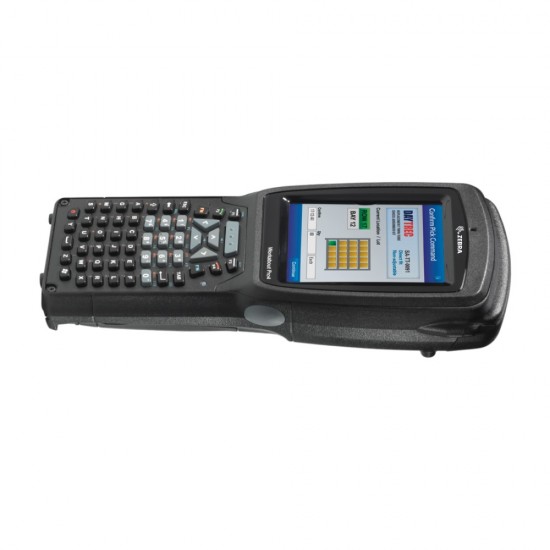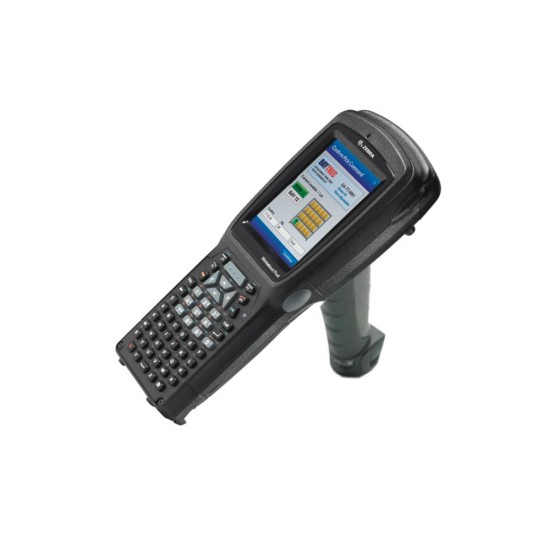 Workabout Pro 4 Mobile Computer Zebra
Mobile Computer Zebra Workabout Pro 4
The Workabout Pro is built using modular design principles, enabling you to choose the features you need today and upgrade almost all key features tomorrow by simply changing the modules. Add a new scan engine; a camera; LF, HF or UHF RFID as well as Wi-Fi, cellular and GPS, plus a wide variety of additional options available through our partners. Whether your workers are using the Wi-Fi or cellular wireless network, with support for 802.11a/b/g/n and HSPA+, they can count on the fastest speeds possible. With triple the Flash, double the RAM and almost double the processing speed of the prior generation, you get extraordinary performance on all applications.
Specifications
Attributes
Attributes
3.7 in. VGA/QVGA (640x480). Transflective color; touch display. Sunlight visibility with 240 cd/m² brightness.
Mobile Terminals
Operation System
Microsoft® Windows® Embedded CE6.0. Microsoft® Windows® Embedded Handheld 6.5.
CPU pda
Sitara™ AM37x ARM Cortex™-A8 1GHz processor
Memory pda
512 MB RAM/ 4 GB Flash
Communication
Integrated Bluetooth V2.0+EDR. Bluetooth coexistence (v2.1 available Q2 2014).
Interface-Ports
Micro SD slot; 100 Pin Expansion Interface; dedicated USB port; audio port; Scanner Interface
Barcode scanner
1-D standard range laser1; 1-D extended range laser2; 1-D standard range linear imager; 2-D imager. NOTE: All scan engines are available factory configured or user installable as either an end cap or slim pod.
Battery pda
PowerPrecision Li-Ion batteries. Two options: High Capacity 4400 mAh or Standard Capacity 2760 mAh.
Keyboard
Alpha Numeric (long models). QWERTY or Numeric (short models). High reliability keypad ultra-white backlight.
Sealing
IP65
Resistance
1.5 m (5 ft.), 26 drops to polished concrete (powered with options and accessories); multiple 1.8 m (6 ft.) drops to polished concrete/ Operating Temp. -20°C to +50°C (-4°F to +122°F)/ Storage Temp. -40°C to +60°C (-40°F to +140°F)/ Humidity 5% to 95% non-condensing.
Dimensions/ Weight pda
LONG: 8.78 in. x 2.95 in./3.94 in. x 1.22 in./1.65 in. (223 mm x 75/100 mm x 31/42 mm). SHORT: 7.87 in. x 2.95 in./3.94 in. x 1.22 in./1.65 in. (200 mm x 75/100 mm x 31/42 mm)/ Weight Short: 16.2 oz./461 g; Long: 18.6 oz./526 g.
Accessories
Optional single slot cradle, 4 slot cradle, 4 slot spare battery charger, vehicle power outlet adapter, vehicle cradle accessory, pistol grip, hand strap, wrist strap, holsters, protective carrying cases and rubber boots
Additional features mobile terminals
GPS Optional GPS/Wi-Fi diversity antenna module (supports AGPS and SBAS)/ Camera Optional color, 8 MP, autofocus, 4X digital zoom, Bright LED flash, video capable/ ESD: ± 8kV contact, ± 15kV air discharge.