BM5-ARM Label Scale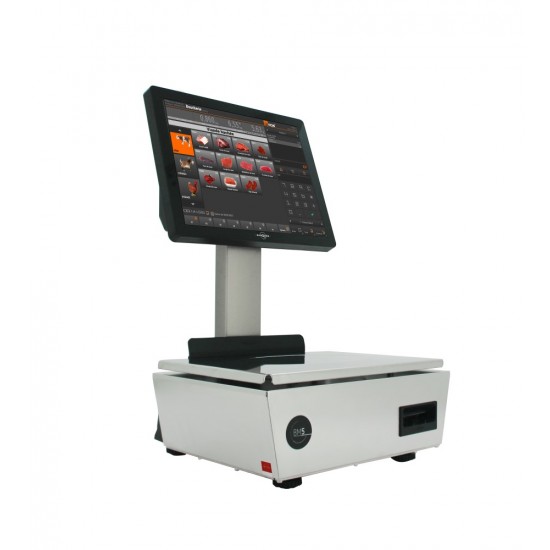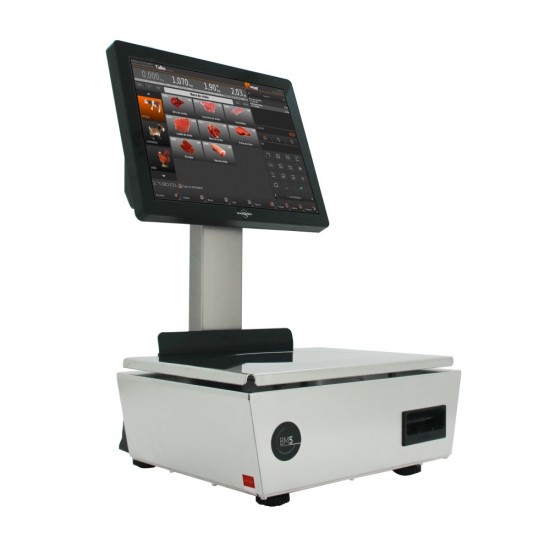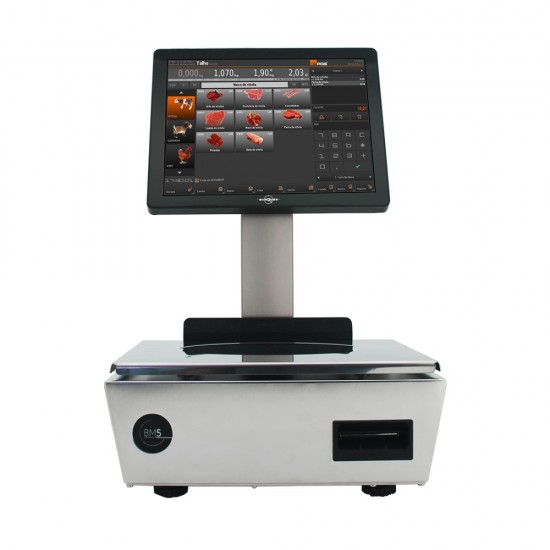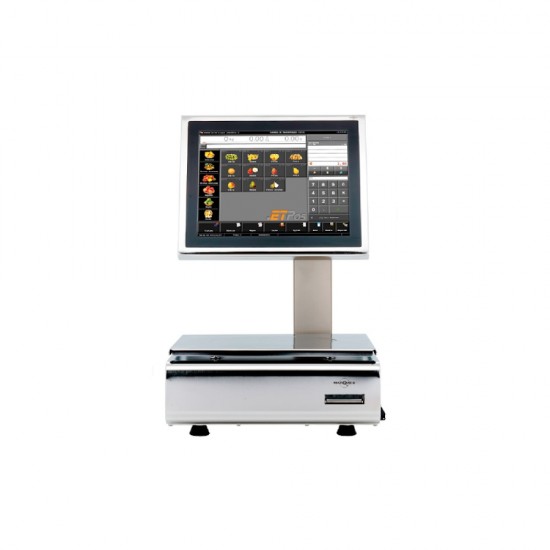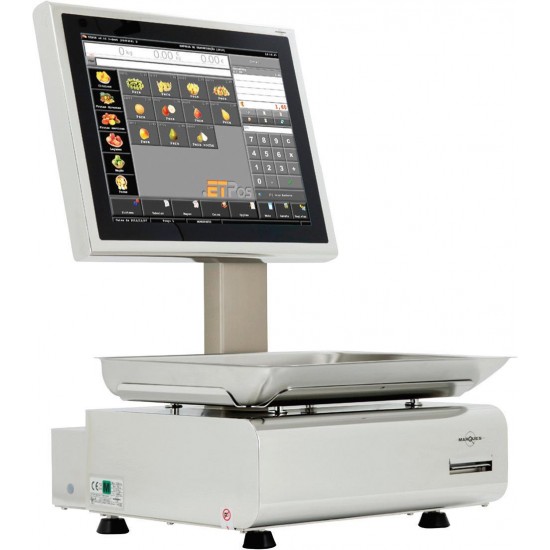 BM5-ARM Label Scale
Electronic Scale BM5-ARM
BM5 ARM is a top-of-the-line scale, with new characteristics and features and a bold image. Unbeatable in hardware, insuperable in software and incomparable in design, BM5 ARM is the best scale for a winning business. Some of the innovations presented by BM5 ARM: Built-in Scanner, Sliding Printing Mechanism, Digital Level Bubble, Motherboard Marques with Dual Core processor, Plate with Backrest. 15 TFT touch screen Projected Capacitive technology. 2nd Monitor 10.1. Motherboard Marques i.MX6 2x1GHz (Dual CortexTM-A9 MPCoreTM).3 USB ports. 1 RS232 port, 1 ethernet port (10/100Mbps). Flash Disk 8GB eMMC. Memory Ram 1GB DDR3 1333.Connection to cash drawer. Intuitive and user-friendly graphic interface. Body in stainless steel construction. Plate dimensions: 375x275mm. Software ETPOS 5 Pro.
Specifications
Scales
Display
Operator touch screen 15'' LCD and 2nd client screen 12.1''
Processor of scale
ARM processors and motherboard fully developed and produced by Balanças Marques Freescale LMX6 1GHz (Cortex-A9 MPCore™)
Memory of Scale
Flash 4GB eMMC, RAM 512MB DDR3
Operating System/ Operating Software
ETPOS 5 Pro
Capacity
Capacity 6/15 kg, Division 2/5 g. Capacity 15/30 kg, Division 5/10g.
Interface- Scale
USB port (DC: 5 / S: 2). RS232 port (DC: 1/5: 0). Ethernet port 1011 OOMbps (1). Wi-fi 802.11 alblgln. Bluetooth 4.0 / BLE.
Printer Scale
Printer 2'' (58mm)
Label printout
3 types of paper in the resident printer: continuous paper, self-adhesive paper and labels.
Dimensions /weight
374 x 632 x 390mm
Additional features-Scales
Italian plate, Built-in Scanner, RFID Card Reader, Wifi, ETPOS - Labeling Module. Optional: Connect to an external printer- suggested printer Citizen 621.