ECC-210 Calculator Citizen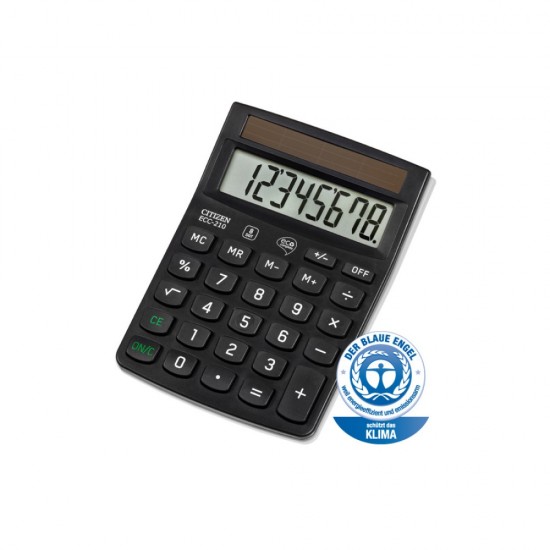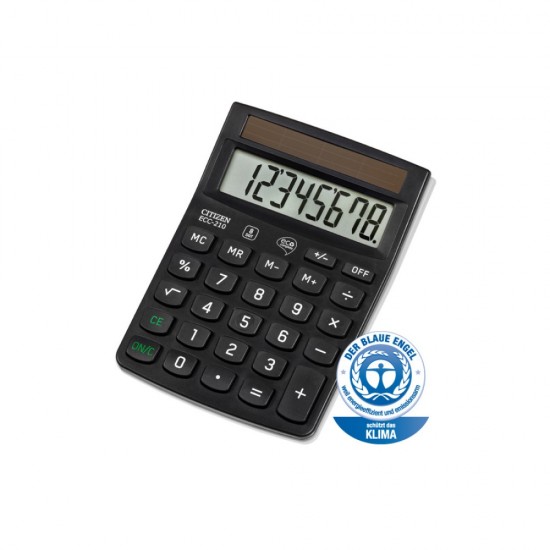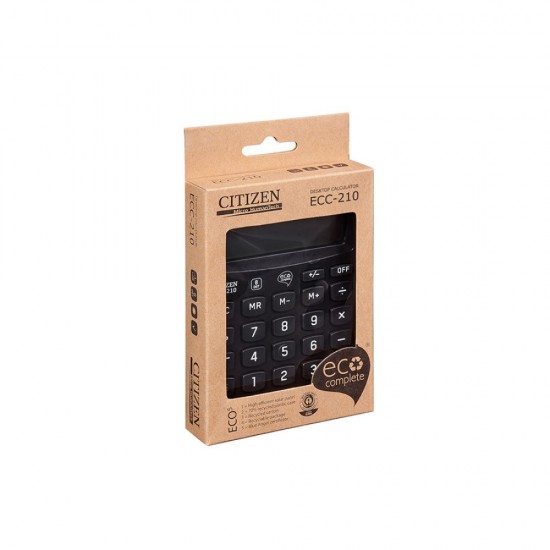 ECC-210 Calculator Citizen
Calculator Citizen ECC-210
8-digit desktop calculator with fixed Angled display, Square Root Function, % key, +/- key, memory function . Solar and battery power.Dimensions:143x102x29mm.Weight:96g. Color: black. Eco Complete series /Eco5: Blue Angel eco-certificate, solar powered -no batteries, no need to change batteries, casing made of 70 % recycled plastic, packaging and instructions made of recycled material, packaging completely compostable.

Specifications
Calculators
Display digits
8
Dimensions of calculator
143x102x29mm
Weight of calculator
96g
Power supply
Solar and battery
Colors available
Black
Additional features of calculator
Memory, Square root, key %, key +/-.