ECC-310 Calculator Citizen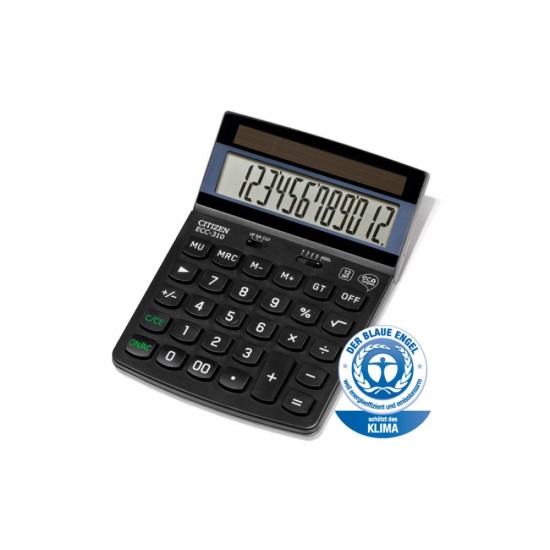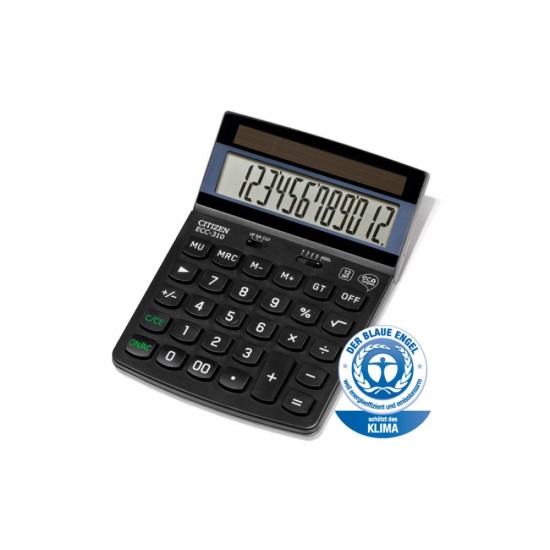 ECC-310 Calculator Citizen
Calculator Citizen ECC-310
12-digit display, % key, 00 key, +/- key, Grand Total function, Delete key, Mark-up function, Float key, Root calculation Solar and battery power.Dimensions:184x133x34mm.Weight:183g. Color: black. Eco Complete series /Eco5: Blue Angel eco-certificate, solar powered -no batteries, no need to change batteries, casing made of 70 % recycled plastic, packaging and instructions made of recycled material, packaging completely compostable.

Specifications
Calculators
Display digits
12
Dimensions of calculator
184x133x34mm
Weight of calculator
183g
Power supply
Solar and battery
Colors available
Black
Additional features of calculator
Memory, Square root, key %, key +/-.