CK3X Handheld Computer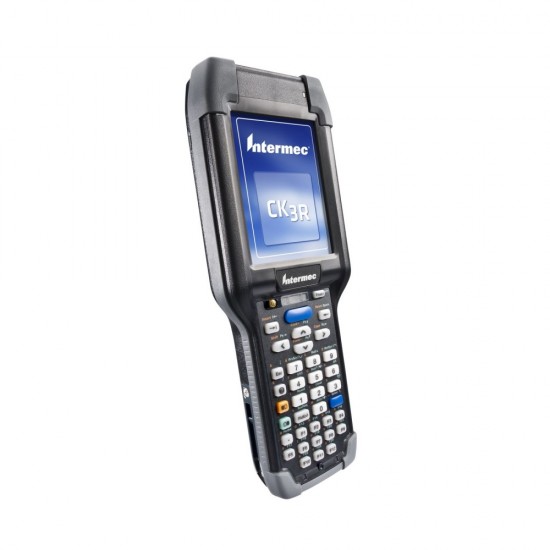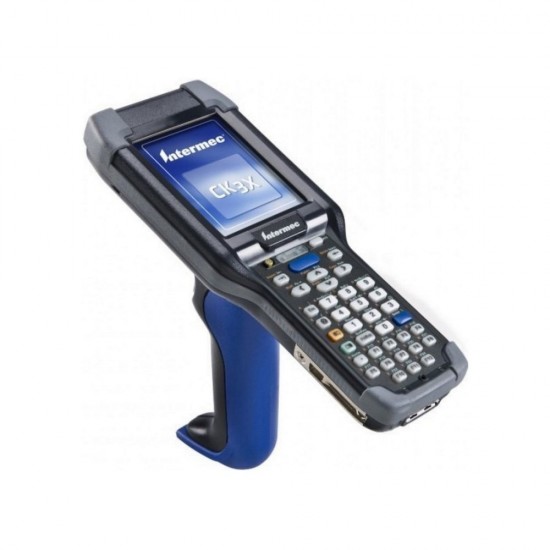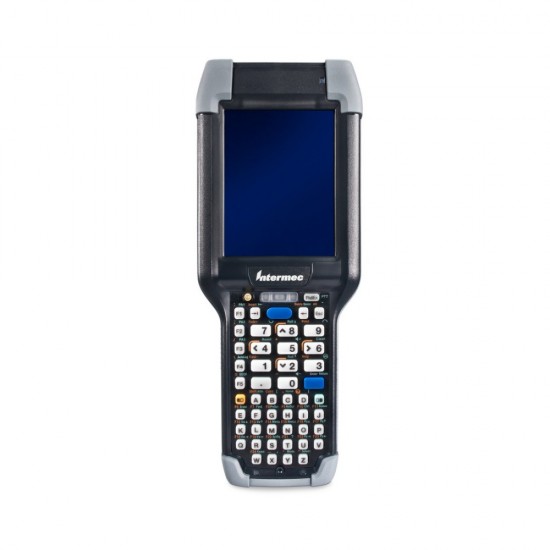 CK3X Handheld Computer
Handheld Computer Honeywell CK3X
With high-performance, omnidirectional scanning and industry-leading battery life, the rugged CK3X Mobile Computer streamlines workflows and enhances the performance of your workforce. Optional RFID reader is available. High-Performance Scanning. Rugged. Wireless Technology. Long Battery Life. Voice Ready. Optional RFID Reader. Non-Incentive Version Available. High-Performance Scanning.Choice of integrated high-motion tolerance 2D area imager or 2D near/far area imager. Each supports high-performance, omnidirectional scanning of 1D and 2D barcodes. Withstands multiple 1.5 m (5 ft) drops to concrete across all operating temperatures; IP54 seal rating against rain, moisture and dust; rugged, laser-etched keypad. Supports industry-standard 802.11 a/b/g/n and Bluetooth wireless technology radio for adaptable communications. Industry-leading battery performance will last a full shift and beyond – no more interruptions to replace or recharge batteries.Designed to support Vocollect voice to combine voice-directed workflows with traditional barcode data collection. Optional field-installable RFID reader to adapt to your changing data collection needs. Extend the use of the CK3X mobile computer into hazardous locations with the non-incendive certified (Div. 2) version.

Specifications
Mobile Terminals
Monitor pda
8.9 cm (3.5 in) Transmissive QVGA, 240 pixels x 320 pixels, 65,536 (16-bit RGB) colors. High-durability touch screen. LED backlight. Ambient light sensor.
Operation System
Microsoft Windows Embedded Handheld built on Windows 6.5.3 technology with Honeywell HTML5 Browser. Available via download at the Honeywell Developer Library.
CPU pda
Texas Instruments 1 GHz multi-engine processor architecture
Memory pda
Memory: 256 MB RAM. ROM: 1 GB Flash customer-accessible micro-SD slot for removable memory cards up to 32 GB
Communication
Wireless LAN: IEEE 802.11 a/b/g/n Dual Band/ WLAN Security: Wi-Fi Certified for WPA and WPA2/ Authentication: 802.1x/ Cisco® Compatibility: CCXv4 Encryption: WEP (64- or 128-bit), AES, TKIP/ Bluetooth: Integrated Bluetooth Class II, Version 2.1+EDR/ Operating Channels: 0 to 78 (2402–2480 MHz)/ Data Rates: 1, 2, 3 Mbps/ Antenna: Internal
Interface-Ports
USB – Full Speed 2.0 OTG, USB – Full Speed 2.0 Client/ RFID SUPPORT: Ready to accommodate field-attachable RFID reader handle via wired (USB) or Bluetooth, enabling you to upgrade to RFID in the future without replacing the whole device.
Barcode scanner
EA30 High-Performance Motion-Tolerant 2D Imager: (up to 500 in/s) white LED illumination; red laser aimer and framer optimized for all lighting conditions. Capable of scanning all common 1D and 2D barcodes; 1D as small as 4 mil; 2D as small as 6.6 mils. Refer to User's Manual for depth of field performance./ EX25 Near/Far 2D Imager: Capable of scanning 1D and 2D barcodes from 15.2 cm to 15.2 m (6 in to 50 ft).
Battery pda
Battery Pack: Included – Removable, rechargeable Lithium-Ion: 3.7 V, 5100 mAh (18.5 Watt-hours) Optional – Removable, rechargeable Lithium-Ion: 3.7 V, 5200 mAh (18.5 Watt-hours) Smart Pack Optional – Removable, rechargeable Lithium-Ion: 3.7 V, 2000 mAh (7.4 Watt-hours)
Keyboard
Both keypad options feature backlit hard keycaps with laser-etched legends. Numeric with Alphanumeric function keys
Sealing
IP54
Resistance
Drop Specification: 1.5 m (5 ft) to concrete per MILSTD 810G across operating /temperatures/ Operating Temperature: -10°C to +50°C (+14°F to +122°F)/ Storage Temperature: -20°C to +70°C (-4°F to +158°F) /Charging Temperature: +5°C to +35°C (+41°F to +95°F)/ Relative Humidity: Non-condensing, 95%
Dimensions/ Weight pda
L × W × D: 21.6 cm × 8.3 cm × 3.6 cm (8.53 in × 3.29 in × 1.42 in)/ Weight: 499 g (17.6 oz) with 5.1 Ah battery/ Width: Grip area: 6.1 cm (2.40 in)
Accessories
Supports most CK3 charging and docking accessories as well as FlexDock modular docking system, vehicle dock and holder, snap-on adaptors and removable scan handle.