Epsilon pad PD pen display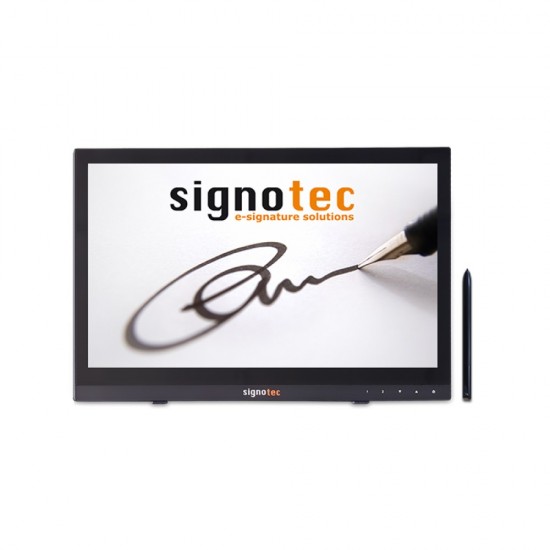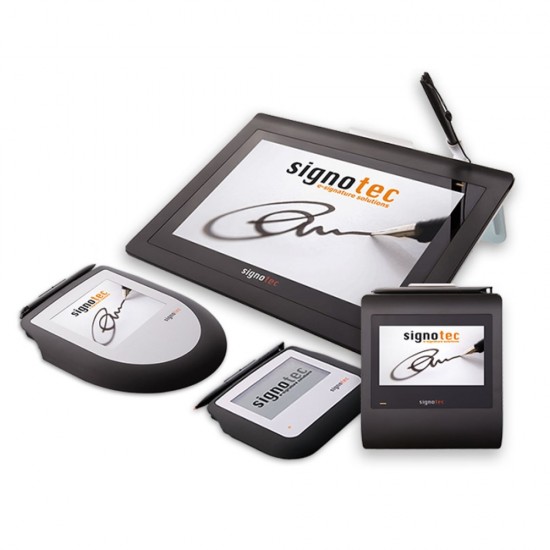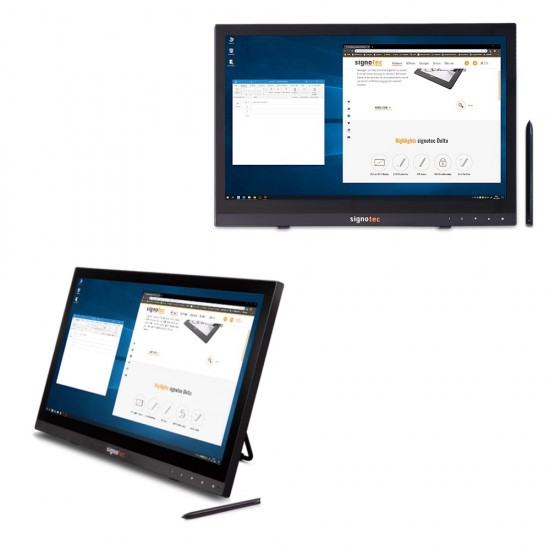 Epsilon pad PD pen display
Pen Display signotec Epsilon Touch.
The signotec Epsilon Touch Pen Display is a 15.6" (39.5 cm) monitor extension with pen input. It is not a signature pad like you are used to from signotec. Compared to the signotec signature pads, it is a simple monitor extension. It is connected to the PC as a second monitor. The main screen can be duplicated or extended via the monitor settings in Windows. The signature capture application (e.g. signoSign/2) then runs on the second monitor, which is the signotec Epsilon Touch Pen Display. Monitor extension via VGA or HDMI, 15.6" (25.5 cm) color display with 1,920 x 1,080 pixel resolution, batteryless pen with 2,048 pressure levels. Transmission rate of the 4D signature data at 250 Hz, extremely robust surface with a service life of over 30 million signatures, 10-Point Capacitive Multi-Touch. Magnetic resonance technology - the surface reacts only to the pen. Recording of the pen movement up to 5 mm height.
Specifications
Digital Signatures
Dimension pad
40 x 380 x 248 mm
Display size pad
15,6"
Display colors pad
16,7 Million
Display Resolution pad
1.920 x 1.080 pixel
Sensor pad
2.048 pressure stage
Memory pad
not available
Ports/ Communication pad
Cable port Power, VGA, HDMI, USB, Audio
Expected lifetime pad
30 Mill signatures
NFC
not available
Additional features of pad
Supported Operating Systems: Microsoft Windows, Mac OS, Linux. Operating temperature - 10° C to + 60° C .Storage temperature - 20° C to + 70° C. Weight 2.5 kg.