G-310 POS Scale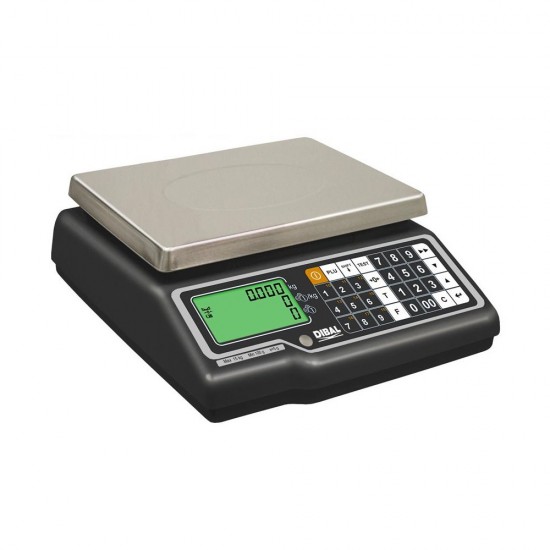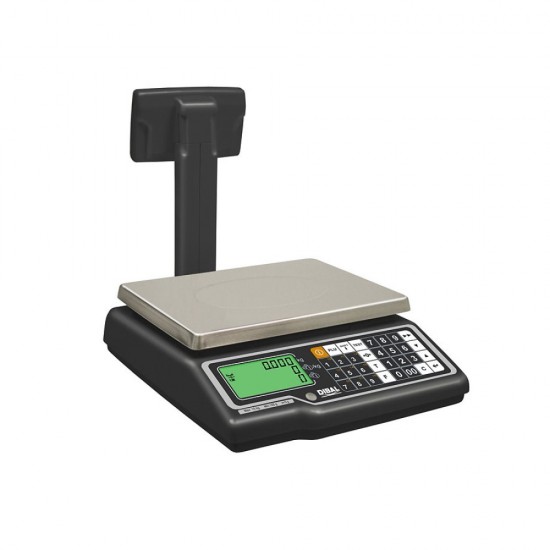 G-310 POS Scale
POS Scale G-310
The Dibal G-310 can be used as a basic retail scales for your shop or can be linked to a point of sale system to enable printing of the weight on your customers receipt through your EPOS. It can be also use as a weigh & pay scales in sweet shops or salad bars. See the specification tab for more details.LCD illuminated monitor. Dimensions: With net: (w)320 x (l)400 x (h)356 mm. Without net : (w) 32 x (l) 40 x (h) 11,6 εκ. Keyboard 18 (2x9 keys). 15 kg/30 kg - 5g/10g. RS-232 communication.
Specifications
Scales
Display
LCD illuminated monitor
Keyboard
18 (2x9 keys) • 15 kg/30 kg - 5g/10g
Capacity
Maximum Capacity 15kg
Weight Units
Kg only
Power supply Scale
Mains (230 V)
Battery
Last of rechargeable batteries: Up to 120 hours (with fully charged battery).
Interface- Scale
RS-232 (Cash Register Link)
Pan Size
295 x 225mm
Divisions (Steps)
2g(up to 6kg) then 5g
PLU's
50
Approvals
OIML, CE & RoHS
Dimensions /weight
With net: (w)320 x (l)400 x (h)356 mm/ Without net : (w) 32 x (l) 40 x (h) 11,6 cm.
Additional features-Scales
Set price: Display of the amount in secondary currency./ Programmable switch on/off of the backlight./ Automatic switch off: PLU programming: Quick article search: Programming of EAN heading It allows to set the price to operate several times with the same item. Available in models with internal battery. It allows to program a time to switch the scale off automatically, in case that there is no weight on the plate or a key is pressed. It allows to program prices and codes for up to 100 articles. It is an useful tool to modify prices in programmed articles. (this parameter only applies to scales connected to POS or ECR).