SRL-300 Service Calling System with light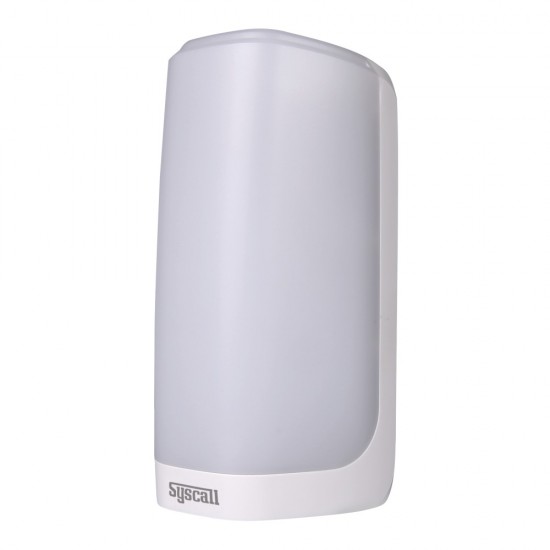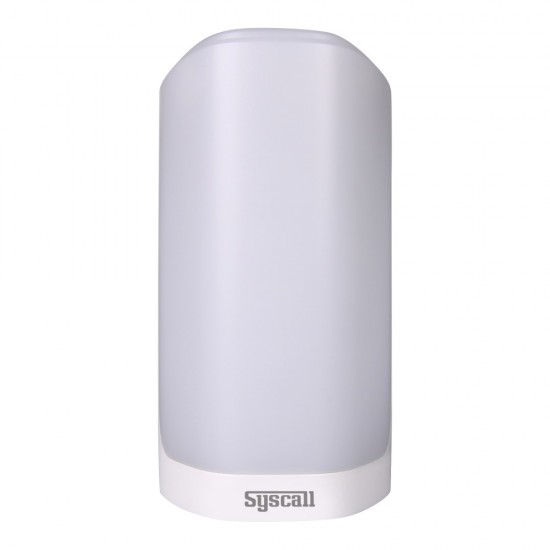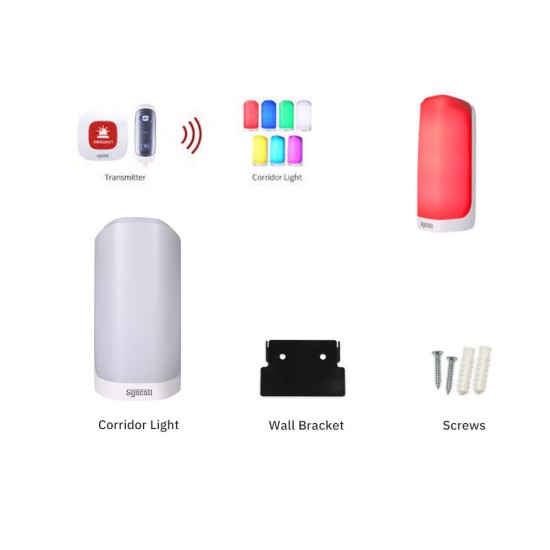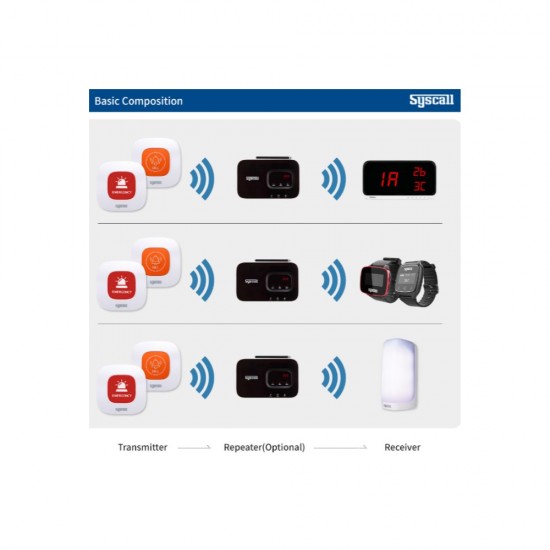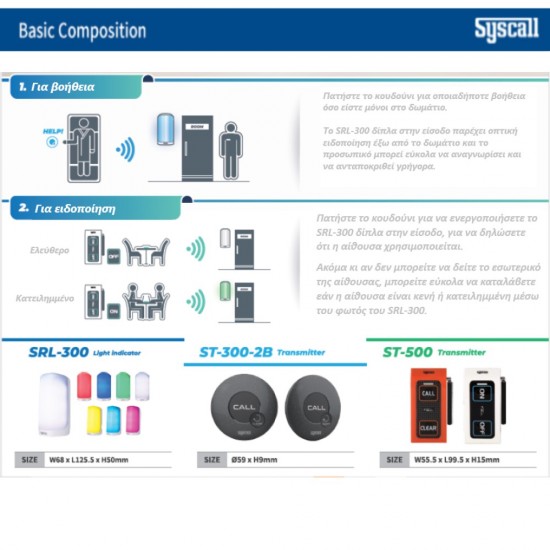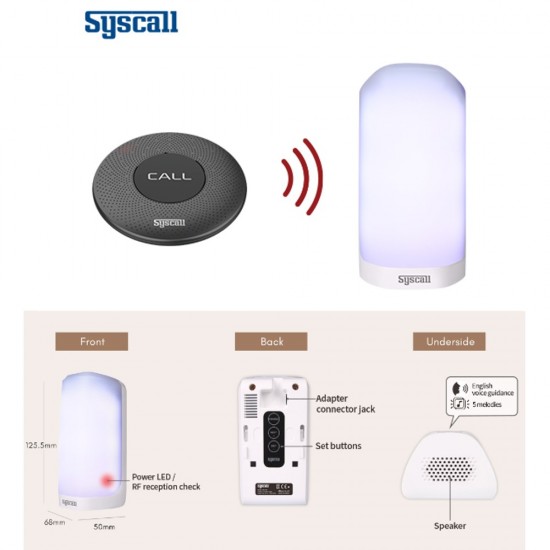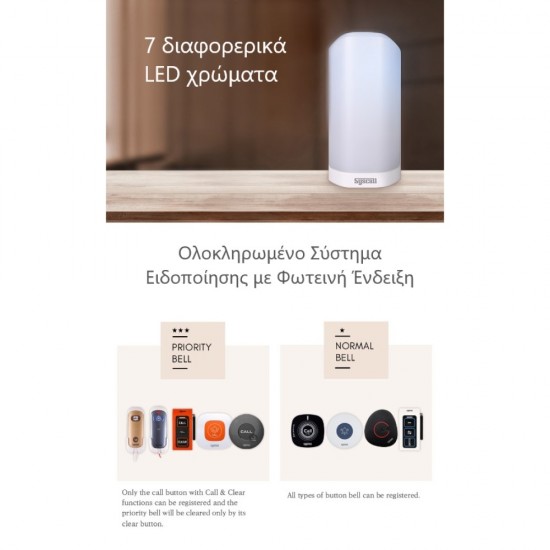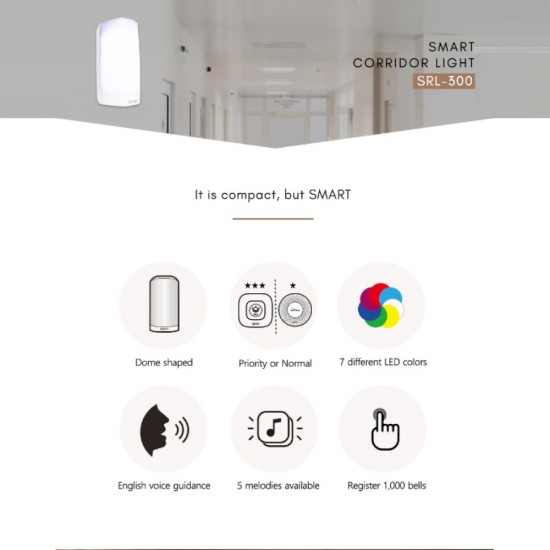 SRL-300 Service Calling System with light
Industrial Wireless Light Receiver SRL-300 with 7 different LED colors and 5 types of melodies
SRL-300 is a Corridor Light which is commonly set above the hospital ward's entrance. Provides visual notification outside the room when a patient needs assistance. Able to indicate 7 LED colors and/or 5 different melodies by the situations. Smartly recognizes whether it is priority or normal bell and displays priority bell first. Priority bell is flashing fast in default, whereas normal bell is staying on or flashing after a set time. Register up to 1,000 call buttons. Easy installation with provided wall bracket. Provide patients with quick and timely care. Improve workflow and staff productivity. Cost-effective wireless solution. Improve communications and quicker responses.
Specifications
Service Calling Systems
Dimensions Service Calling System
68 x 125.5 x 50 mm
Net Weight Service Calling System
115g
Color Service Calling System
LED Red, Blue, Green, White, Yellow, Sky blue, Purple
Frequency Range Service Calling System
FSK/433.42MHz
Power Source Service Calling System
DC 12V / 1A- Adapter Input: AC100-240V~, 50/60Hz, 0.3A
Compatibility Service Calling System
Όλα τα συστήματα Syscall.
Type of pager
7 colors lighting and 5 types of melodies
Additional Features Service Calling System
Register up to 1,000 call buttons. Light on by RF communication. Wall mounted type. Mostly used in hospitals.