MC9200 Mobile Computer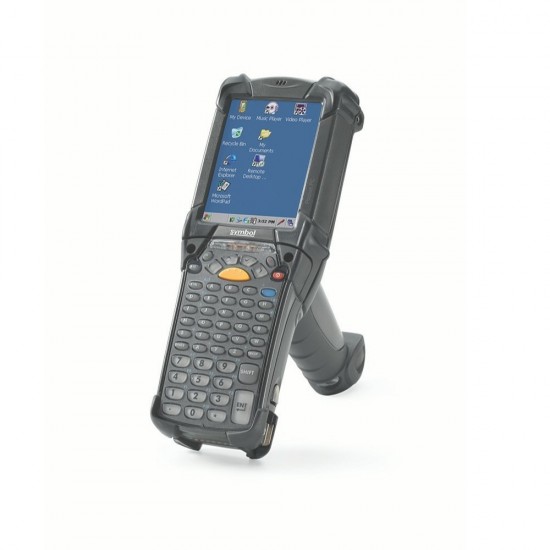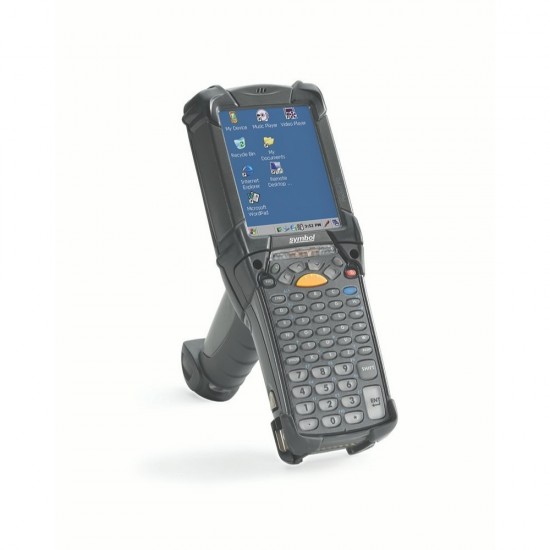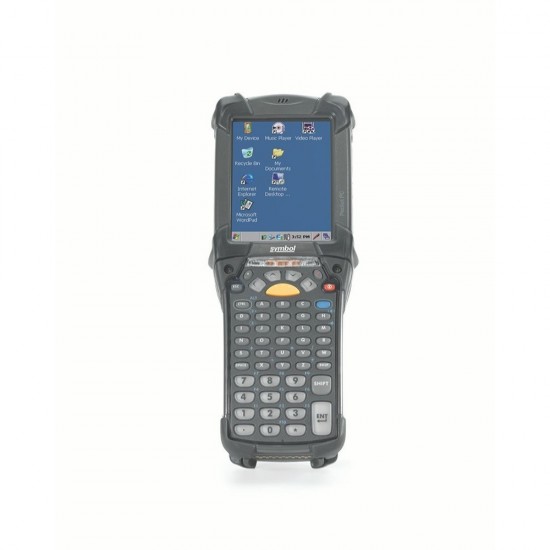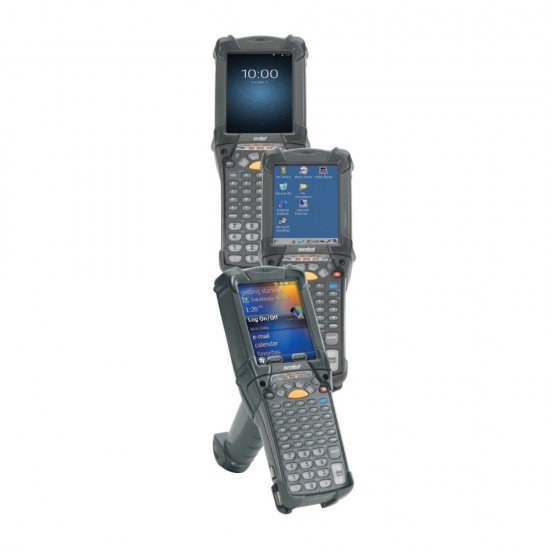 MC9200 Mobile Computer
Mobile Computer Zebra MC9200
The MC9200 is designed for all-day business use in the toughest environments. Every day, millions of users around the world count on their MC9000 Series mobile computer to better manage inventory in warehouses and manufacturing plants, track luggage on airport tarmacs in any kind of weather and keep weaponry and vehicles on military bases in peak operating condition. Choose the operating system that supports your technology strategy and environment — Android™, Windows Embedded Compact or Windows Embedded Handheld. Mobility Extensions (Mx) adds features that make Android a more robust enterprise-class OS, minimizing support time and maximizing worker productivity and device uptime by providing better control of mobile devices, application access and Wi-Fi performance and security. A dual core 1-GHz processor, 2GB of Flash memory, up to 32GB of additional SD memory provide the power to run complex ERP applications simultaneously.

Specifications
Mobile Terminals
Monitor pda
3.7 in. VGA resolution; color
Operation System
Android 4.4.4 with Mobility Extensions (Mx), turning Android into a true enterprise class OS, Microsoft Windows Embedded Compact 7.0, Microsoft Windows Embedded Handheld 6.5.3.
CPU pda
Dual core 1GHz OMAP 4 processor
Memory pda
512MB/ 2GB; 1GB/ 2GB (Premium models only)/ Expansion User accessible 32GB SDHC card slot
Communication
WLAN: Android:IEEE 802.11 a/b/g/n/d/h/i/k/r. WinCE/WEH: IEEE 802.11 a/b/g/n/d/h/i/ WPAN (Bluetooth): Stonestreet stack: Bluetooth 4.0 plus BLE or WBA/ Microsoft stack: Bluetooth Version 2.1 with EDR
Interface-Ports
Barcode scanner
SE965:1,4 1D standard range scan engine• SE1524-ER:2,5 1D extended range scan engine reads up to 45 ft./13.72 m away/ SE4500:2,4 Omnidirectional 1D/2D imaging engine/ SE4750:2,4 Next generation omnidirectional 1D/2D imaging engine for faster data capture. Available for Premium configurations only in three models — Standard Range (SR), Mid Range (MR) and DPM./ SE4600:2,6 Extended range omnidirectional 1D/2D imaging engine reads as far as 30'/ 9.14m/ SE4500-DL:2,6 1D/2D DL imaging engine reads 1D, 2D and PDF codes on driver's licenses/ SE4500-HD:2,7 1D/2D DPM imaging engine reads a wide variety of DPM marks on metal, plastic and glass.
Battery pda
PowerPrecision Improved battery technology for better battery management; Lithium ion battery 2400mAh
Keyboard
28-, 43- and 53-key; Terminal Emulation (5250, 3270, VT)
Sealing
IP64
Resistance
Multiple drops to concrete 1.8m/ Operating Temperature: -4~122˚F/ -20~50˚C/ Charging Temperature: 32~104˚F/ 0~40˚C/ Storage Temperature: -40~158˚F/ -40~70˚C/ Humidity: 5%~95% non condensing (Condensation resistant configurations available)
Dimensions/ Weight pda
9.1 (L) x 3.6 (W) x 7.6(H) "/23.1 (L) x 9.1 (W) x 19.3 (H) cm/ Weight: 27 oz./765 g (includes battery
Accessories
Cradles: single-slot Serial/USB, 4-slot Ethernet, 4-slot charge only, forklift; extensive line of Zebra-approved and validated printers; 4-slot battery charger; cable adapter module; snap-on magnetic stripe reader; modem module; full set of holsters; full set of cables; Zebra approved CAC Reader for government apps
Additional features mobile terminals
RFID Tag:Integrated UHF Gen2 tag (Premium models only)/ IST: Sensor technology (Premium models only)/ Electrostatic Discharge (ESD): ±15kVdc air discharge, ±8kVdc direct discharge, ±8kVdc indirect discharge.