MEMOR 1 Mobile Computer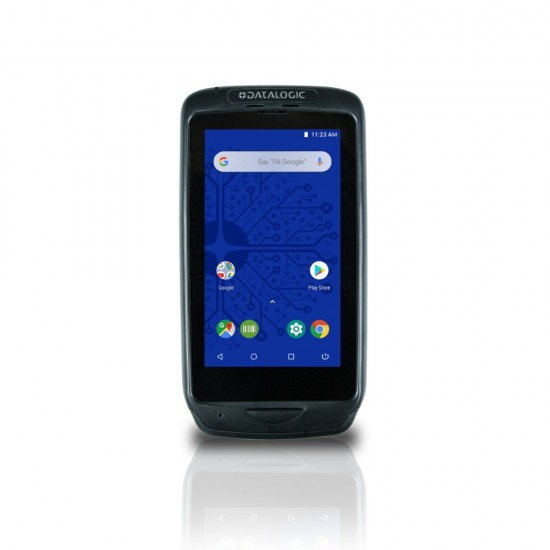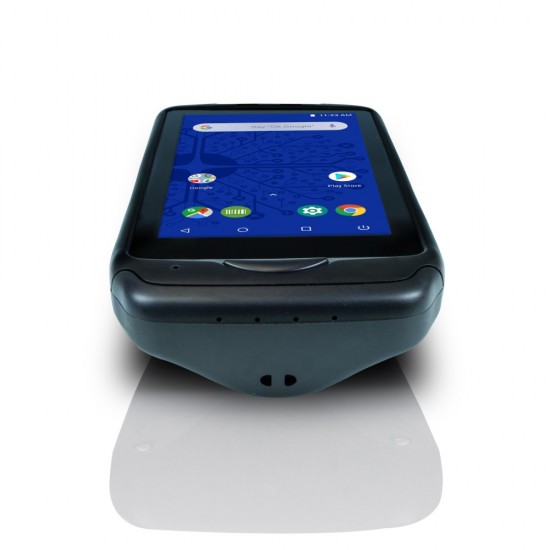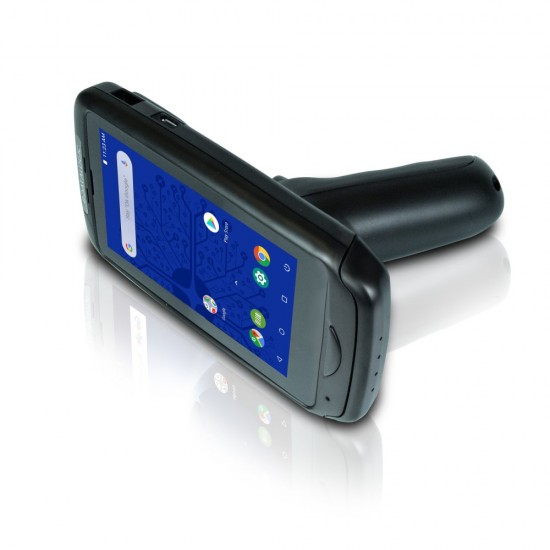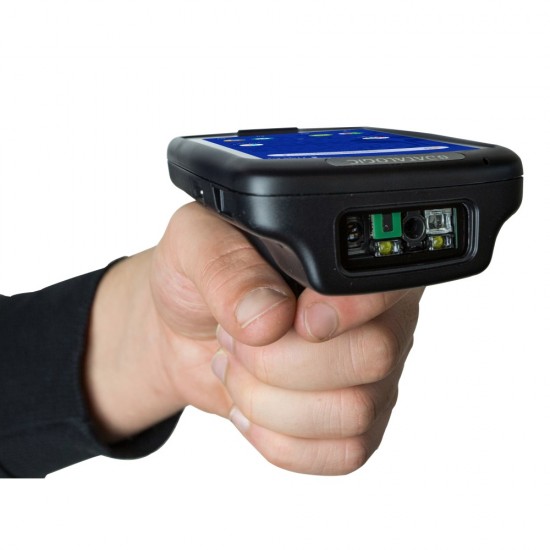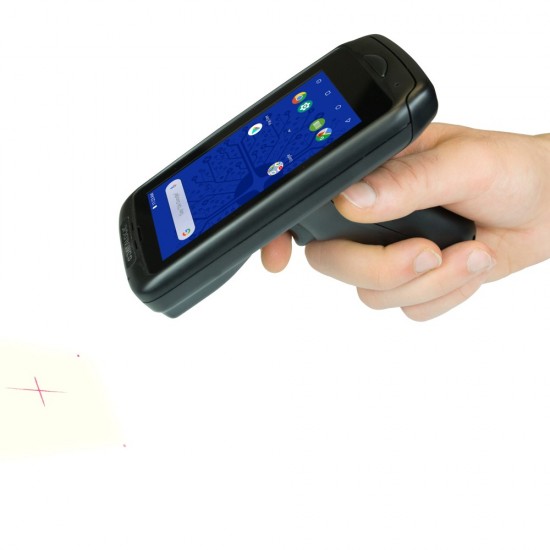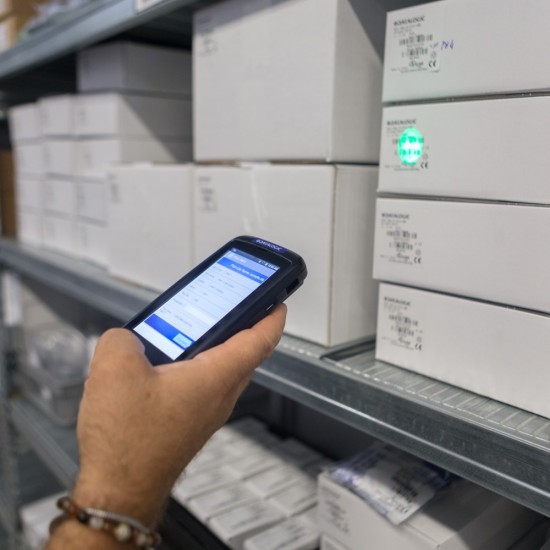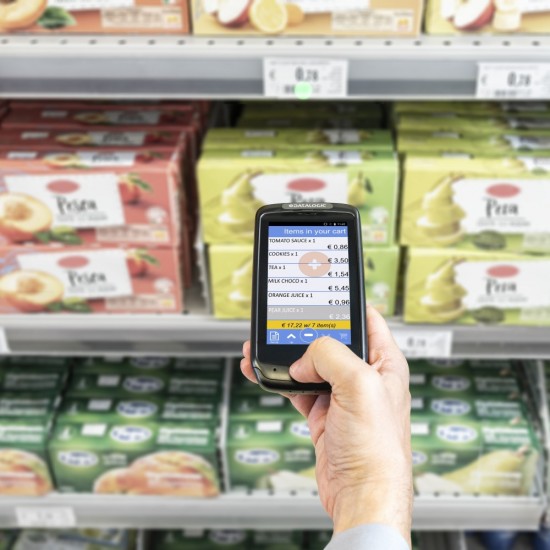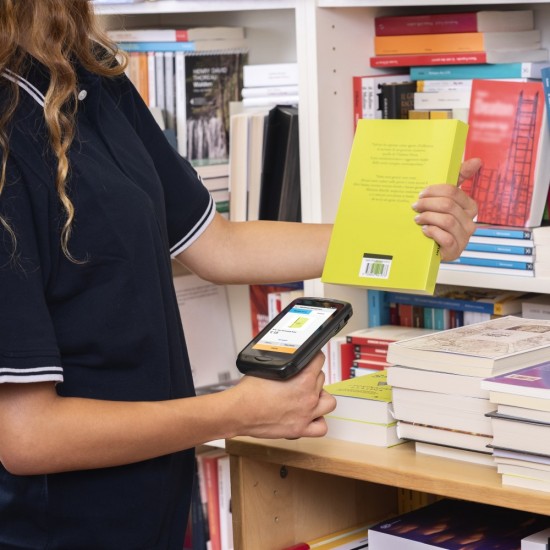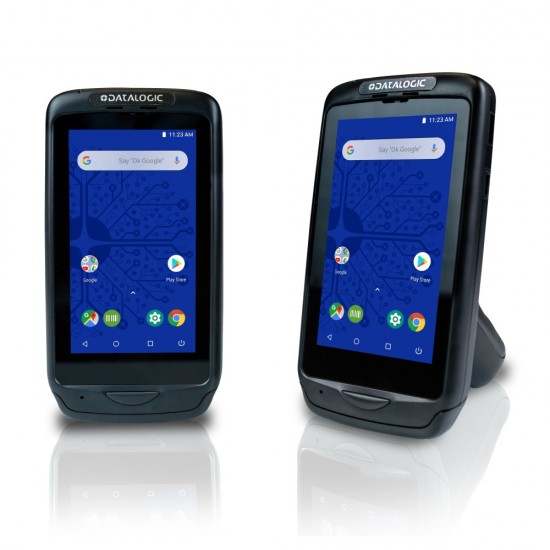 MEMOR 1 Mobile Computer
Mobile Computer DataLogic MEMOR 1
The Memor™ 1 is a full touch device for any data capture application, from Assisted Sales to the Store Floor and Warehouse. The Memor 1 device comes with a powerful Qualcomm® Snapdragon™ platform and features Android™ 8.1 (Oreo) with Google Mobile Services (GMS). Memor 1 is available in two form factors: a hand held version resembling a rugged smartphone and a pistol-grip version with a comfortable trigger for all day scanning. The robust black enclosure allows this device to be used in most any application. Using state-of-the-art wireless charging technology that eliminates the need for cleaning contacts on the device and cradles. It radically reduces support costs and increases its reliability. The 3-slot cradle along with multiple single cradle options support both hand held and pistol-grip models providing maximum flexibility. The Memor 1 device can also be used as a phone or PTT device using the Voice over Internet Protocol (VoIP), leveraging your Wi-Fi network for communications.

Specifications
Mobile Terminals
Monitor pda
4.3 inch full touch TFT-LCD color display, FWVGA: 854 x 480 pixels; 16M colors, LED backlight. Touch Screen Capacitive, multi-touch, Gorilla® Glass 3
Operation System
Android 8.1 (Oreo) with GMS
CPU pda
Qualcomm SnapDragon Quadcore 1 GHz
Memory pda
System RAM: 2 GB, System Flash: 16 GB Flash Disk SD Card: Factory installed option.
Communication
LOCAL AREA NETWORK (WLAN) IEEE 802.11 a/b/g/n; Wi-Fi Security Standards: WEP, WPA/WPA2 PSK, 802.1x EAP Methods: PEAP/MSCHAPV2, PEAP/GTC, TLS, TTLS/PAP, TTLS/MSCHAP, TTLS/ MSCHAPV2, TTLS/GTC, PWD PERSONAL AREA NETWORK (WPAN) Bluetooth® wireless technology v4.0 - Dual Mode, supporting Classic Bluetooth and BLE. NFC COMMUNICATION NFC communication between device and dock.
Interface-Ports
USB 2.0 Client with standard Micro-USB connector. SDXC card slot (not user accessible).
Barcode scanner
1D / linear codes, 2D codes, postal codes, stacked codes including GS1 DataBar™ linear codes. 2D CODES Aztec Code, Data Matrix, MaxiCode, PDF417, MicroPDF417, Micro QR Code, QR Code. POSTAL CODES Australian Post, Japanese Post, KIX Code, Royal Mail, USPS Intelligent Mail, USPS PLANET, USPS POSTNET. DIGITAL WATERMARKS Supports Digimarc Barcode optional.
Battery pda
Replaceable battery pack with rechargeable Li-Ion batteries, 3.7 V, 3,000 mAh (12 Watt-hours). WIRELESS CHARGING Two charging options: Fast charging or Standard charging
Keyboard
Handheld: Home/scan fully programmable key Pistol-Grip: Home/scan fully programmable key, Scan Trigger key
Resistance
Withstands repeated drops from 1.2 m / 4.0 ft onto plywood over concrete and 1.5 m / 5.0 ft onto plywood over concrete with the rubber boot accessory. Operating Temperature: -10 to 50 ºC / 14 to 122 ºF
Dimensions/ Weight pda
Handheld: 14.5 x 7.7 x 3.4 cm / 5.7 x 3.0 x 1.3 in Pistol-Grip: 14.5 x 7.7 x 11.6 cm / 5.7 x 3.0 x 4.5 in WEIGHT (WITH BATTERY) Handheld: 275.0 g / 9.7 oz Pistol-Grip: 305.0 g / 10.7 oz
Accessories
Docks/Battery Chargers: Single Slot Cradle with Spare Battery Charging, Single Slot Cradle Ethernet/USB with RS-232 and Spare Battery Charging, Four-Slot Dock, Charge only Multi-Battery Charger, Four-Slot Dock, Ethernet.
Additional features mobile terminals
3-Axis accelerometer to detect orientation, Gyroscope Senses angular velocity. Vibration Software programmable. Magnetometer Senses angular velocity. 1-Year Factory Warranty.