PA692 Mobile Computer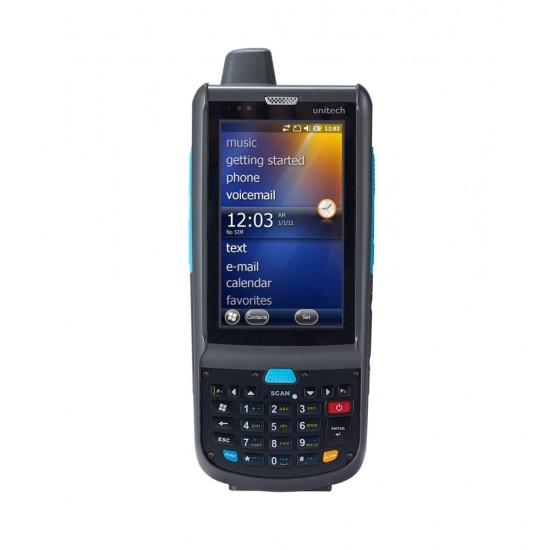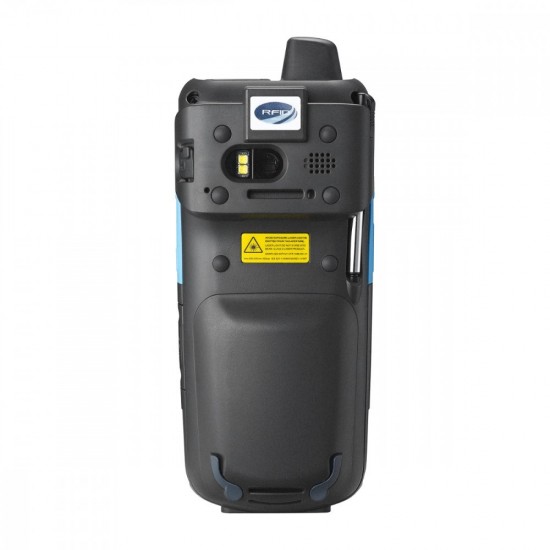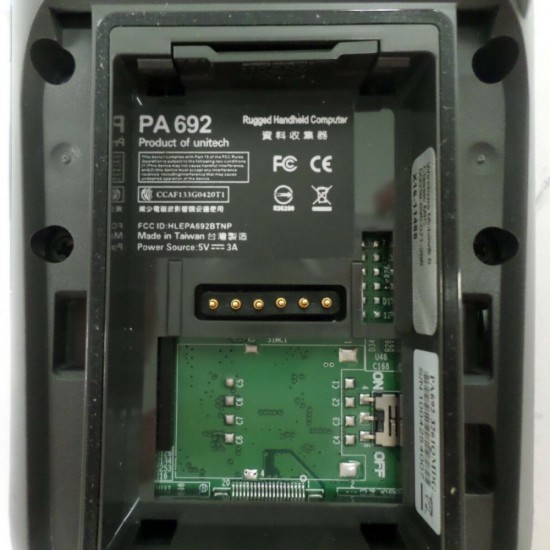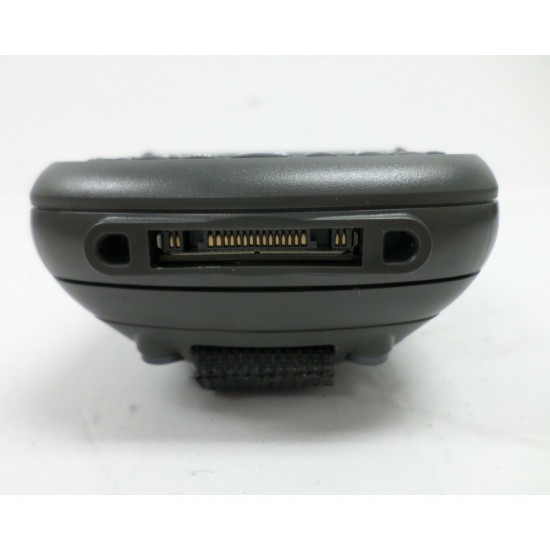 PA692 Mobile Computer
Unitech PA692 Mobile Computer
All-in-one Functionality. PA692 offers an integrated 1D / 2D scanning capability, as well as a HF and UHF RFID reader /writer, GPS and a high resolution 5.0 megapixel digital camera, combining multiple functions in one compact size which reduces the cost to purchase different devices. Besides, featuring latest NFC communication, PA692 offers convenient short-range communication between electronic devices. It enhances the service levels in ticket tracking, identity asset management applications. Unitech's PA692 is a rugged mobile computer combining the latest 3.75G wireless communication and advanced performance to provide the best data communications in today's aggressive business environment. The PA692 offers a host of data collection options and a comprehensive wireless communication platform, all in a compact, durable and ergonomic form factor. The PA692 just offers everything mobile workers need to facilitate their daily job. Features: Powerful and fast performance Industrial grade 1GHz processor. Designed for toughest environments IP65 sealing and 1.5m drop specification. Suitable for any mobile worker GPS, Bluetooth, Wi-Fi and 3.75G connectivity. Various data reading options1D laser, 2D imager, HF/NFC/UHF RFID.

Specifications
Mobile Terminals
Monitor pda
Transflective color 3.8" full WVGA with backlight 800 x 480 sunlight readable LCD
Operation System
Windows Embedded Handheld 6.5 Professional and Classic
CPU pda
TI AM3715 1G MHz
Memory pda
512MB Mobile DDR RAM, 512MB NAND Flash
Communication
USB; USB 2.0 Client and Host/ WLAN: IEEE 802.11 a/b/g/n CCX4 Compliance and WiFi certification/ Bluetooth: Bluetooth 2.1 + EDR with Bluetooth SIG certification/ WWAN: 3.75G Radio UMTS / HSPA+, 3GPP release 6 / 7/ USA: Dual Band UMTS/HSPA+ (850, 1900 MHz), Dual-Band GSM (850/1900 MHz)/ EU: Dual Band UMTS/HSPA+ (900/2100 MHz),
Barcode scanner
1D CCD Barcode scanner/ 2D Imager / 1D codes: Australian post, British post, Canedian post, Codabar, Code 11, Code 128, Code 39, Code 93, EAN 13, EAN 8, IATA 2 of 5, ITF, ISBT, Japanesepost, Kix code (nl), Korean post, Matrix 2 of 5, MSI, Planet code, Postnet, RSS expanded, RSS limited, RSS 14, UPC A, UPC E, UPC E1/ 2D codes: Aztec, Codablock F, Code 49, Datamatrix, EAN-UCC, composite, Maxicode, Micro PDF417, PDF 417, QR code, Tcif lonked C39.
Battery pda
Main Battery 8.14 Watt-Hour 3.7V @2200 mAh 14.8 Watt- Hour 3.7V @4000 mAh/ Backup Battery Li-Coin battery Supports 2 hours backup
Keyboard
26-key Numeric keypad
Sealing
IP65
Resistance
1.5m (5 feet)
Dimensions/ Weight pda
17.7 cm (7 in) x 7.4 cm (2.9 in) x 4 cm (1.6 in) (Antenna length excluded)/ 390g(13.76 oz) with 2200mAh Battery/ 430g(15.17 oz) with 4000mAh Battery
Accessories
4-slot multi-bay Ethernet cradle, 4-slot battery charger, Field Installable Gun grip, USB cradle with battery charger, Ethernet cradle with battery charger, Main battery (2200mAh, 4000mAh), USB communication and charging cable, RS232 Communication cable, AC adaptor, Mono 3.5mm headset, Car kit.
Additional features mobile terminals
RFID Reader (optional): HF/NFC: Frequency : 13.56MHz Tag Support : ISO15693, ISO14443A , ISO14443B Support NFC/ UHF: ISO/IEC 18000-6C, EPCglobal Class 1 Gen 2, Operating Frequency 840–960 MHz/ Camera / Photos / Video: 5.0 megapixel autofocus camera with flash, Unitech MPEG-4 video codec (VGA resolution)/ Operating temperature 14˚F to 122˚F (-10˚C to 50˚C), Storage temperature -4˚F to 140˚F (-20˚C to 60˚C), Relative Humidity 5% ~ 95% (non-condensing)/ Software: Microsoft Visual Studio 2005/2008, Mobile SIP(VoIP), Auto Installer/ Audio: Dual Microphone with Echo Cancelation αnd Noise reduction design, 1W Speaker, 3.5mm headset jack, Receiver/ Languages support English, Simp. Chinese, Traditional Chinese, Japanese, Spanish, German, French.