PD-220C Customer Display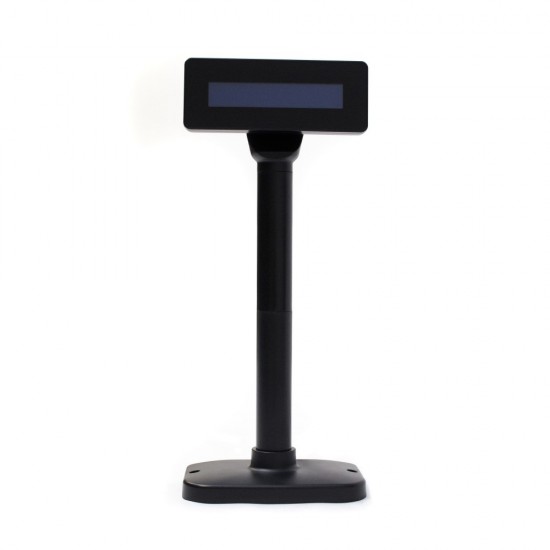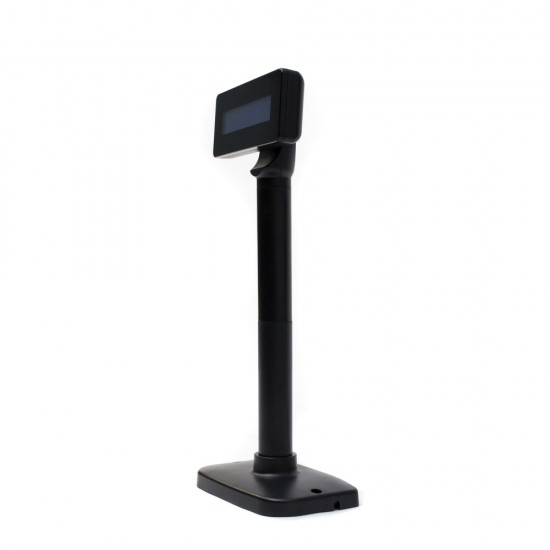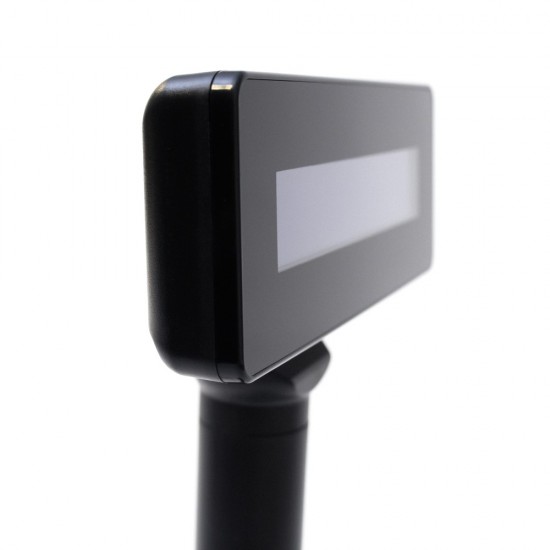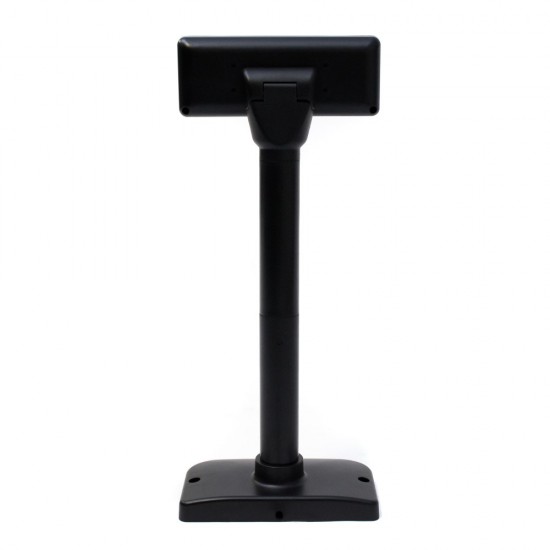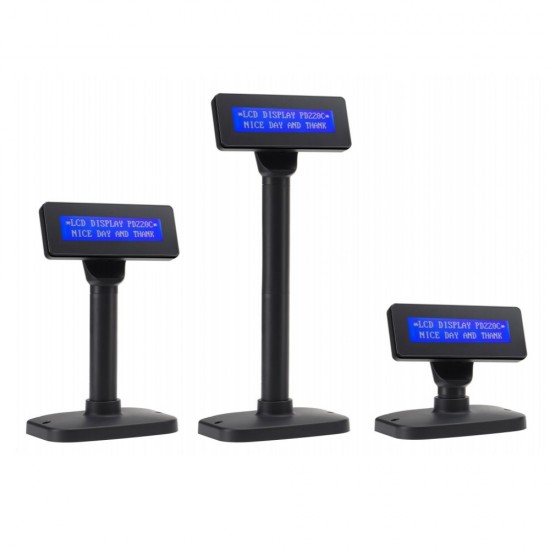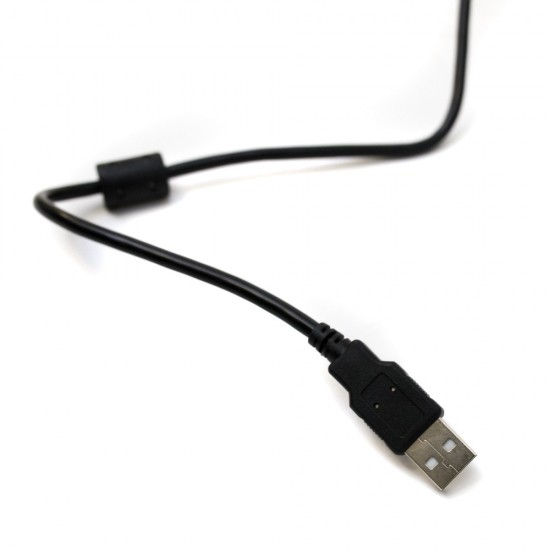 PD-220C Customer Display
Description
ICS PD-220C LCD Monitor/POS Customer Display
20-column x 2-line dot matrix in a wide viewing angle. Supports 11 command modes included EPSON etc. Power supply from 5V to 24V to prevent any mindless use of improper power input. Easy connectivity to a wide range of POS products. OPOS/JPOS driver is standard.

Specifications
Monitors
Monitor specifications
Number of characters: 40 (20 columns x 2 lines). Character font: 8 x 16 dot matrix. Character type: 95 Alphanumeric, 32 International Characters. Character size: 4.86x8.00mm. Dot Size:0.66 x 0.58mm. Download characters: 9 characters.
Monitor Technology
LCD (Blue-White)
Brightness
300~350 cd/m2
Display area
168x 66.5x28mm
Interface
RS-232(serial) / USB
Vieweing Angle
355°(Horizontal), 90°(Vertical)
Backlight MTBF
30,000 hours
Power monitor
5~24 VDC
Dimensions /weight
Pole Dimension Per support length: 140(L) x 4.5(Dia)mm. Base Dimension 169.5 (W) x 98.5 (D) x 39 (H)mm. Weight Approx. 980 grams.
Additional features - Monitor
EMC Safety standards FCC, CE,ROHS. Baud rate Direct connection 9600 or 19,200 bps. Commands Mode: LD220, EPSON POS D101, AEDEX, UTC/S, UTC/P, ADM788, DSP800, CD5220, EMAX, LOGIC CONTROL. Language Support: France, Germany, UK, Denmark-I, Sweden, Italy, Spain, Japan, Norway, Denmark-II, Slavonic, Russia, Portuguese, Canadian French, Nordic, Turkish, Greek, West European Latin, Simplified Chinese, traditional Chinese character.