ASPL Scale with Price Calculation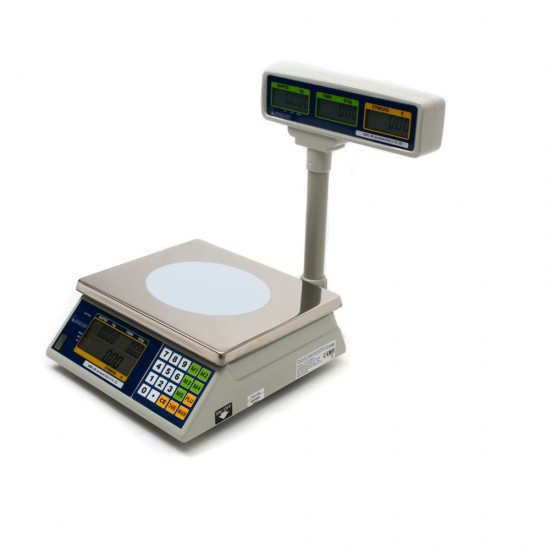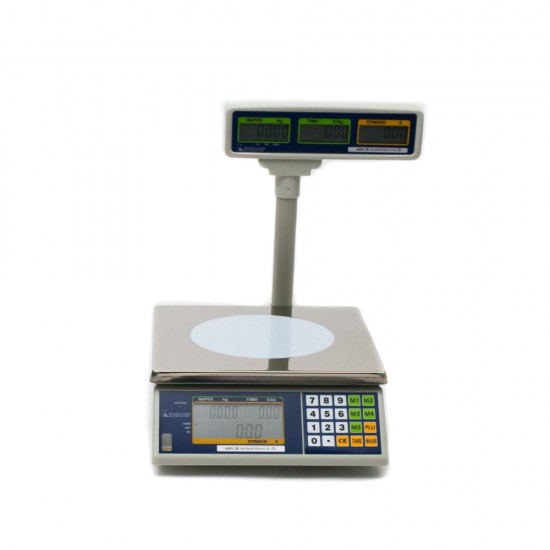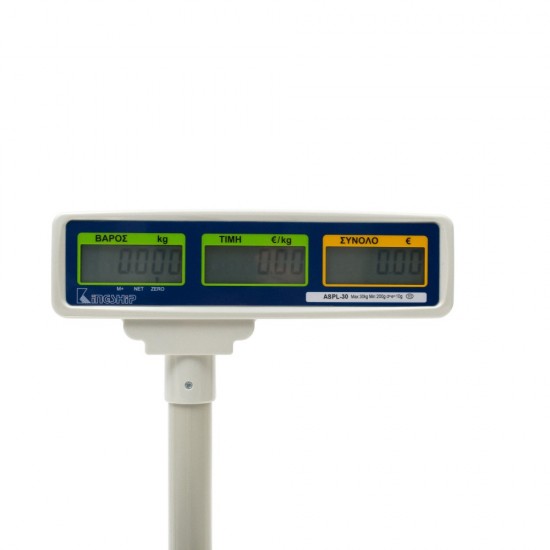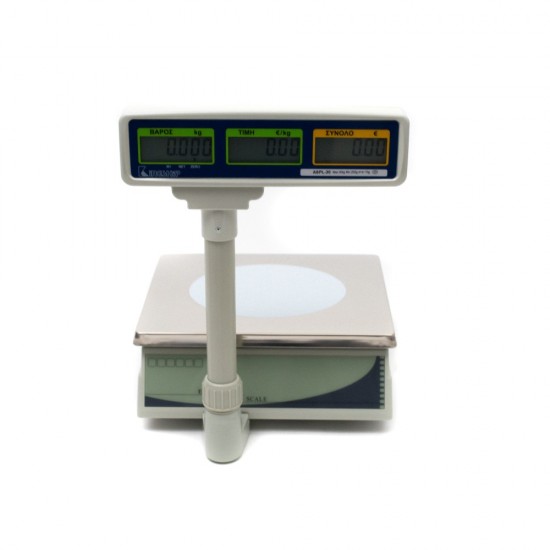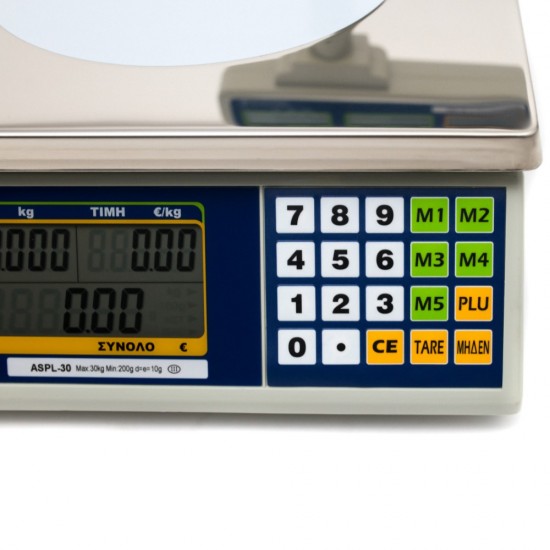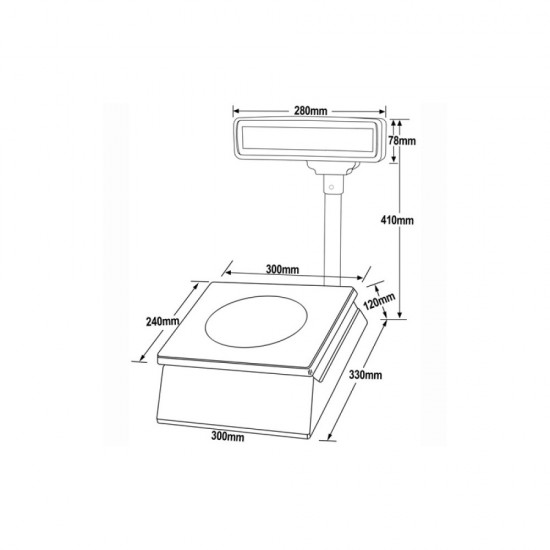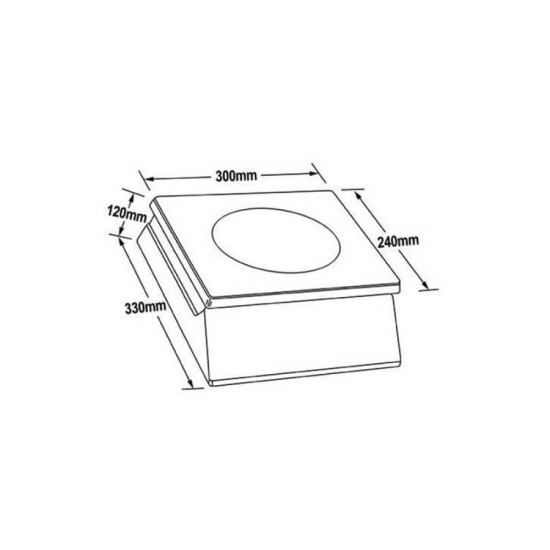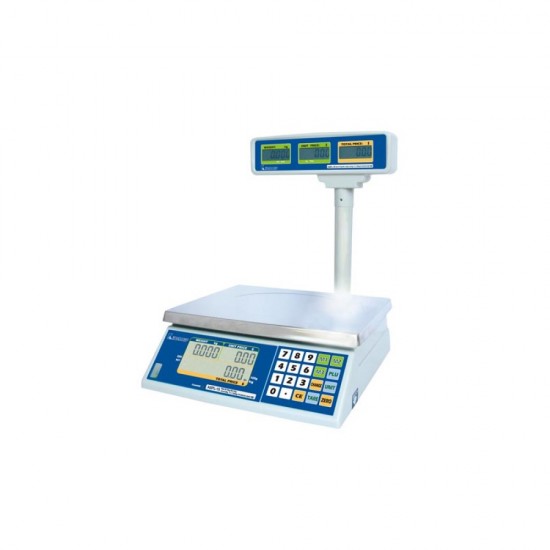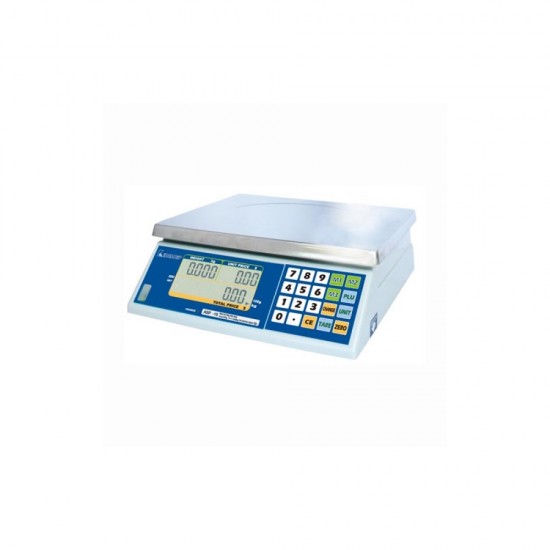 ASPL Scale with Price Calculation
Electronic Retail scale of electricity/battery

A great model of pricing scales with OIML certificate, the ASPL scale equipped with 3 in 1 big LCD display. Easy to read for customer and vendor side. With sweet energy-saving function and auto zero-point tracking function. This model is ideally suited for the sale of foods and beverages in the markets, delicatessen, and grocery stores. 17.5/19 mm Dual-Side LCD display, with Single-interval or Multi-Range Division, 3 Pre-set Memory Keys (M1~M3) for saving unit price, 90 sets of indirect PLU, Give-Change Function, Weight Unit Setting: kg/100g available. Auto Zero Point Tracking. Gravity-Value Setting. Anti-Cockroach Device. Low Power and Charging Status Indication. Tare Function.
Specifications
Scales
Display
3 in 1 big LCD display. 6,6,6 digits LCD Display
Keyboard
20 keys, 3 memory keys
Capacity
6 kg subdivision 1/2 gr, 15 kg subdivision 2/5 gr, 30 kg subdivision 5/10 gr optional with RS-232
Power supply Scale
DC: 4Ah/6V Rechargeable Battery/AC: 110V or 220V ± 10%, 60Hz/50Hz.
Battery
160 hours without backlight
Interface- Scale
Optional Device: RS-232 Interface
Dimensions /weight
Scale: 300 x330x 120mm/ Platter: 300 x240 mm
Additional features-Scales
Certificates: Test Certificate (No. TC7646), EC type-approval Certificate, OIML Certificate of Conformity. Operating Environment: Temperature -10°C~40°C. Humidity< 80%. Optional: Rear Display Backlight.