TC52-HC Mobile Touch Computer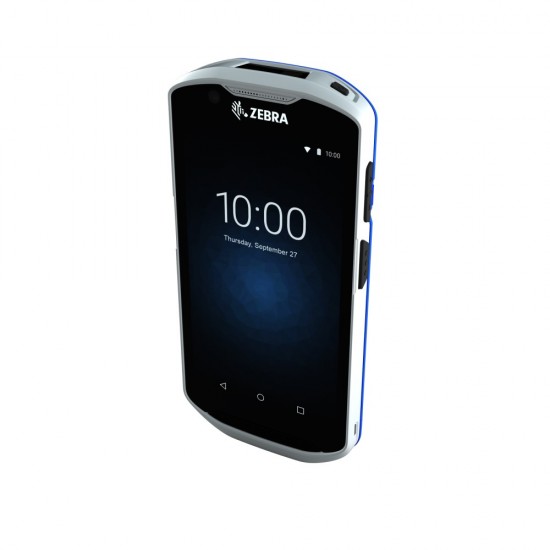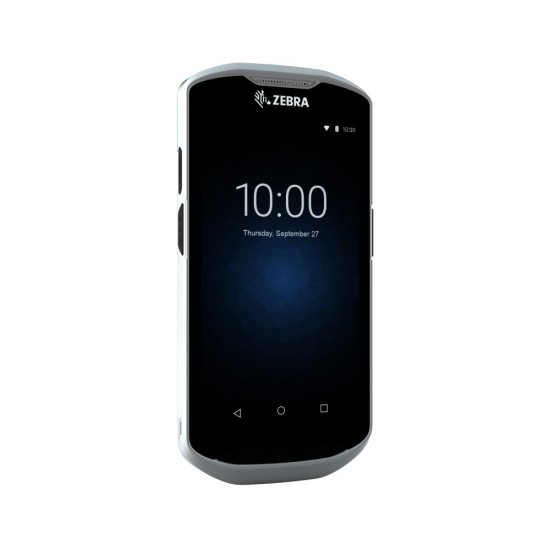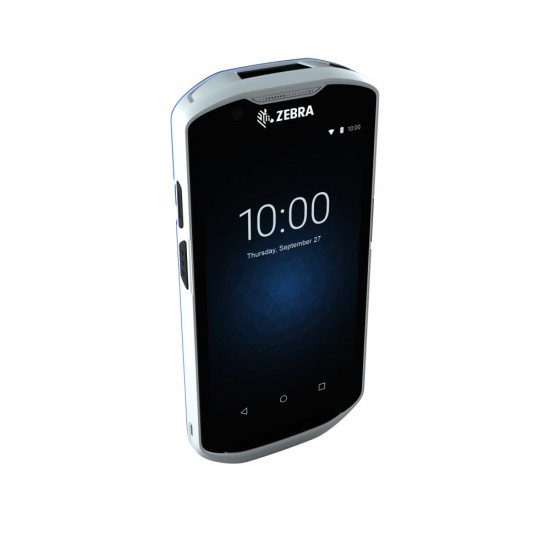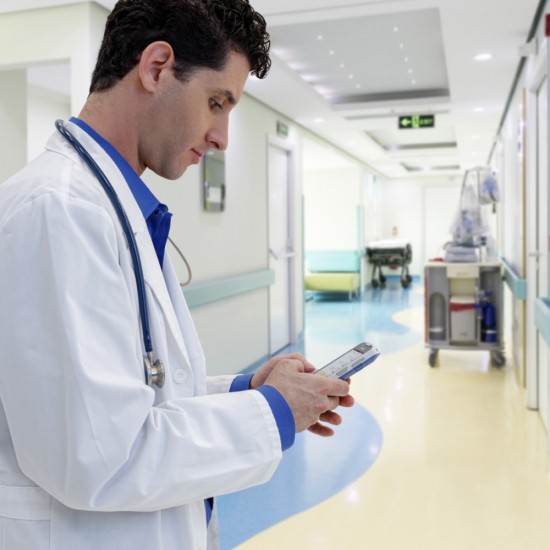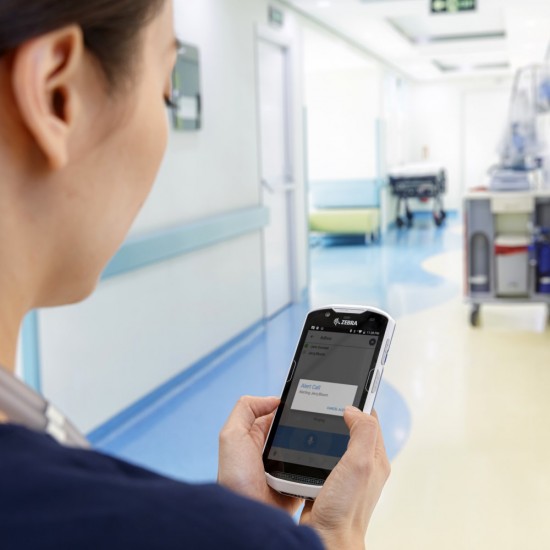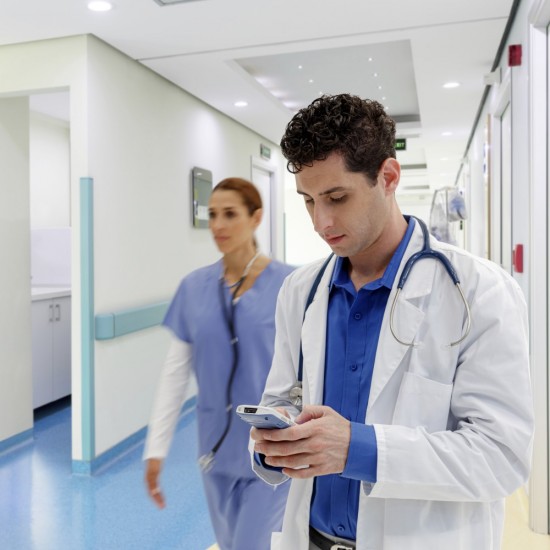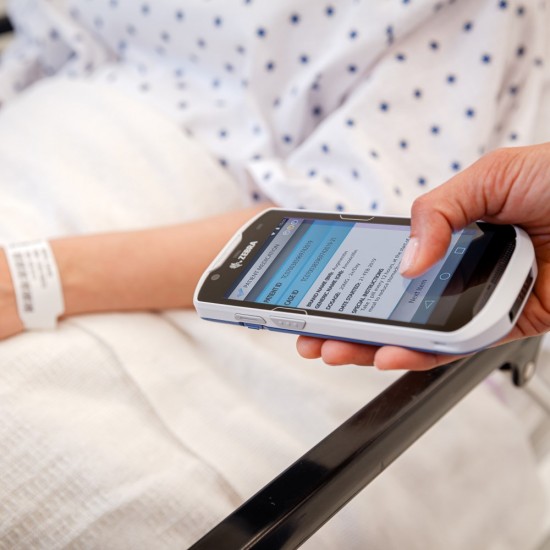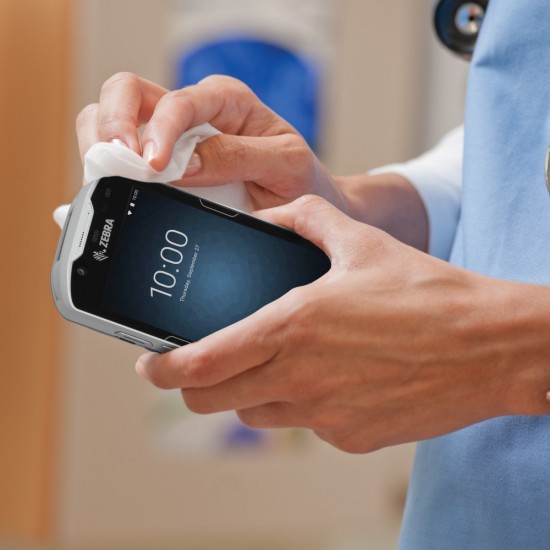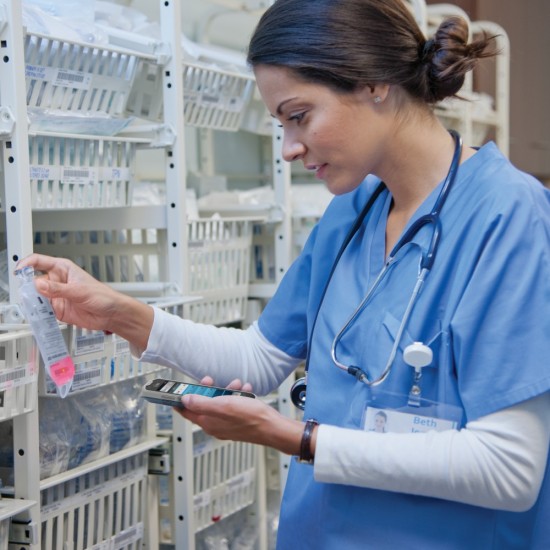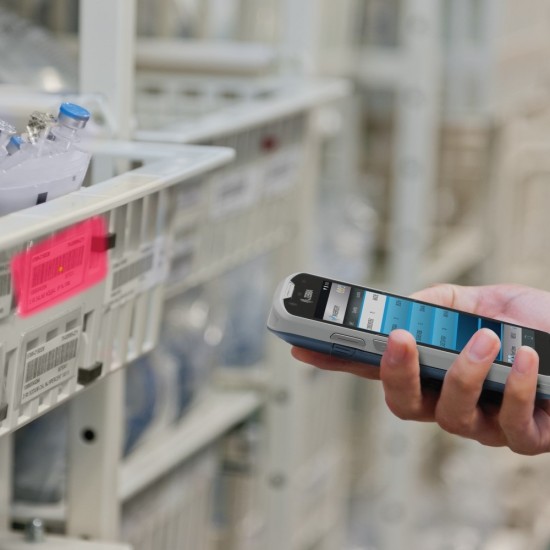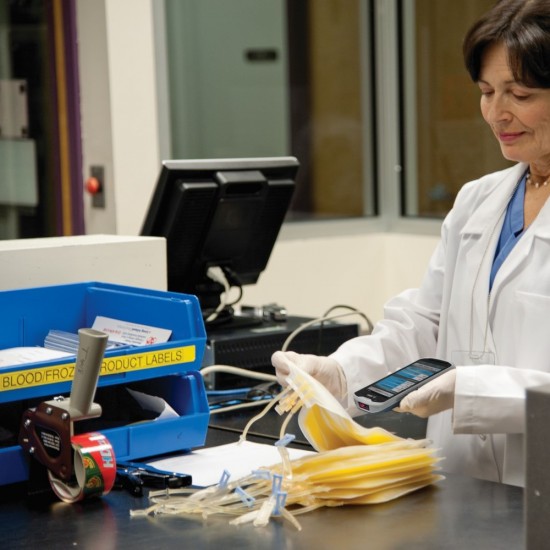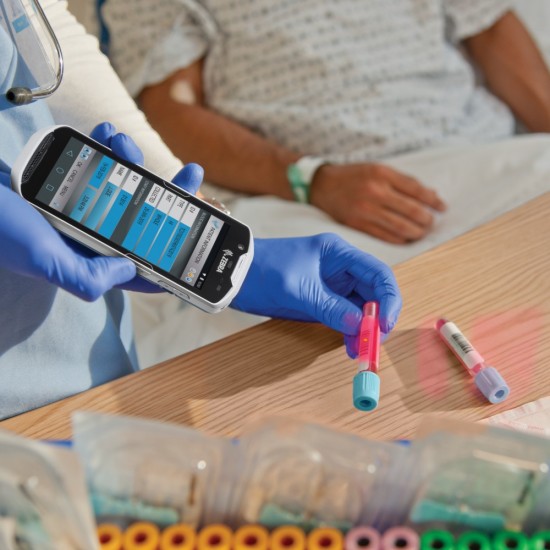 TC52-HC Mobile Touch Computer
Mobile Touch Computer Zebra TC52-HC for healthcare sector
The TC52-HC Touch Computer supports all the features you need to provide every patient with the highest quality of care. Durable device built for healthcare, with Android's unmatched ease of use. Staff will excel at clinical collaboration thanks to crystal clear VoIP calls, secure text messaging and mobile alarms and alerts. The most sanitizable device available today, ready for frequent cleanings and around-the-clock use. Operating System Android 8.1 Oreo, CPU Qualcomm Snapdragon™ 660 octa-core, 2.2 GHz, 4GB RAM/32GB Flash. The best possible WiFi performance, Scanning performance SE4710 imager (1D and 2D) with extraordinary range, Camera, NFC, Rechargeable Li-Ion battery, WLAN, WPAN (Bluetooth), USB 2.0.

Specifications
Mobile Terminals
Monitor pda
5.0 in. High Definition (1280 x 720); exceptionally bright, outdoor viewable; optically bonded to touch panel.Dual mode capacitive touch with stylus or bare or gloved fingertip input (conductive stylus sold separately); Corning Gorilla Glass; water droplet rejection; fingerprint resistant antismudge coating. LED backlight.
Operation System
Android 8.1 Oreo with Zebra's Restricted Mode for control over GMS and other services.
CPU pda
Qualcomm Snapdragon™ 660 octa-core, 2.2 GHz
Memory pda
4GB RAM/32GB Flash. User accessible MicroSD up to 32GB SDHC and up to 256 GB SDXC.
Communication
WWAN, WLAN, WPAN (Bluetooth), Bluetooth Class 2, Bluetooth v5.0, Bluetooth Low Energy (BLE)
Interface-Ports
TC57 only: 1 nano SIM
Barcode scanner
SE4710 imager (1D and 2D) with extraordinary range: Scan range – Code 39 barcode: 20 Mil: 1.8 in. to 32.0 in./4.5 cm to 81.3 cm. 3 Mil: 3.1 in. to 5.6 in./7.9 cm to 14.2 cm. Digimarc support.
Battery pda
Rechargeable Li-Ion; 4150mAh/15.98Wh; 4.4 volts PowerPrecision+ with improved battery technology for longer cycle times and real-time visibility into battery metrics for better battery management, fast USB Charging (up to 2.4A).
Keyboard
On-screen keypad and enterprise keyboard.
Sealing
IP65
Resistance
Multiple 4 ft./1.2 m to tile over concrete over -10°C to 50°C (14°F to 122°F). Multiple 6ft. drops to concrete with the rugged boot accessory per MIL STD 810 G/ Operating Temp. -4°F to 122°F/-20°C to 50°C (RH 5% to 95% non-condensing)/ Storage Temp. -40°F to 158°F/-40°C to 70°C/ Humidity: 5% to 85% non-condensing.
Dimensions/ Weight pda
6.1 in. L x 2.9 in. W x 0.73 in. H, 155 mm L x 75.5 mm W x 18.6 mm H/ Weight: 8.8 oz./249 g with battery.
Accessories
Belt holsters, batteries, reliable chargers and more.
Additional features mobile terminals
Camera: Front 5 MP; f/2.0 aperture front facing camera. Rear 13 MP autofocus; f/2.2 aperture; rear camera flash LED generates balanced white light; supports Torch mode; 4K video with image stabilization/ NFC: ISO 14443 Type A and B; F; FeliCa and ISO 15693 cards; P2P mode and Card Emulation via Host.