WDP Scale with Price Calculation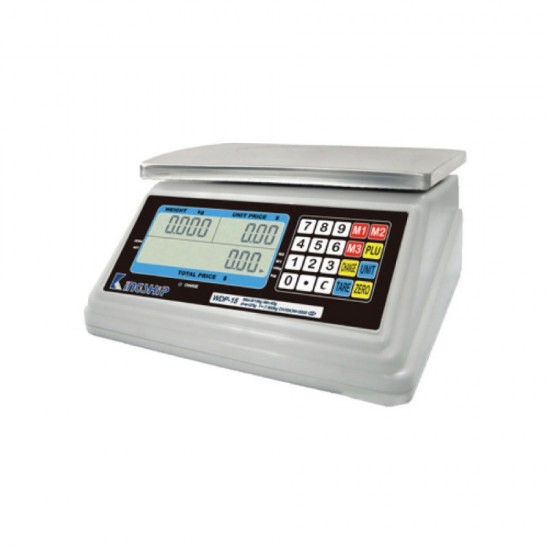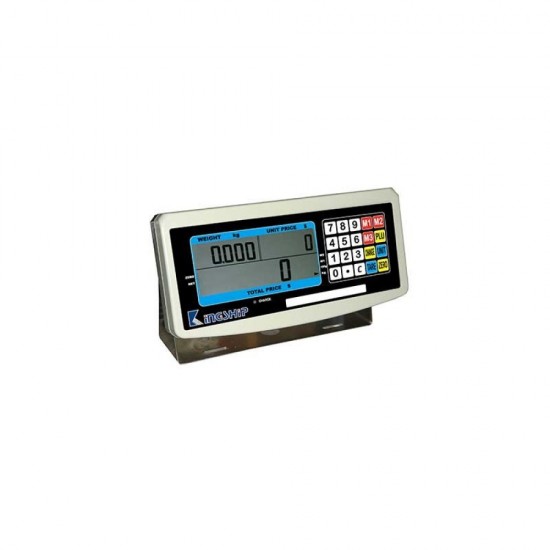 WDP Scale with Price Calculation
WDP Electronic Retail scale of electricity/battery

The brand new WDP Series is an ideal price computing scale with multiple range division and water-proof structure. Internal rechargeable battery is fitted to the Waterproof Scales to eliminate the need for AC power outlets in the wet areas. This durable WDP scales equip with 3 direct memories (M1~M3) and 100 sets of indirect memories (PLU00~PLU99). If you need a durable scale that can stand up to the water house, you are in the right category. IP-65 Waterproof design. 17.5/19 mm Dual-side LCD Display (customer and vendor sides). Weight Unit Setting: kg / 100g available. With Single-interval or Multiple range Division. Auto Zero-Point Tracking. Tare Function. Give-Change Function. Environmental Filter Setting for better performance. 3 Pre-set Memory Keys (M1~M3) for saving unit price. P00 ~ P99, 100 sets of indirect PLU. Low Power & Charging Status Indication. External Digital-Calibration. Adjustable and Nonskid Rubber Feet. Could be connected with external printers via optional RS-232 interface: Argox (OS-203DT series) / Datecs (LP-50 series) / SPRT (SP-POS58 series).
Specifications
Scales
Display
17.5/19 mm Dual-side LCD Display (customer and vendor sides)
Keyboard
20 keys tactile, 3 memory keys
Capacity
3 kg subdivision 1gr, 6 kg subdivision 2 gr, 15 kg subdivision 2/5 gr, 30 kg subdivision 5/10 gr
Power supply Scale
DC: 4Ah/6V Rechargeable Battery/AC: 110V or 220V ± 10%, 50Hz/60Hz.
Battery
160 hours without backlight
Interface- Scale
Optional Device: RS-232 Interface
Dimensions /weight
261x317x 54mm
Additional features-Scales
EU-type examination Certificate (No. T7646 revision 9) OIML Certificate of Conformity (No. R76/2006-NL1-17.27). Operating Environment: Temperature -10°C~40°C. Humidity< 80%. Optional: Rear Display Backlight.