NSS IP68 Weight Scale Waterproof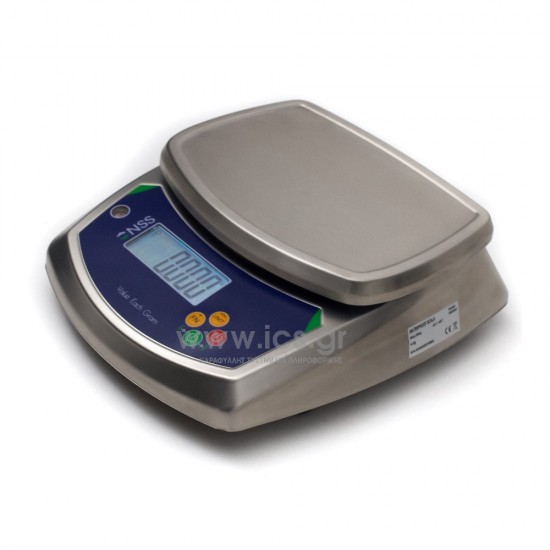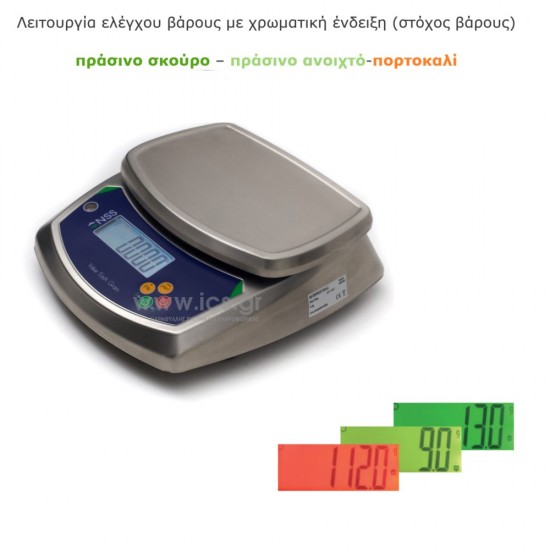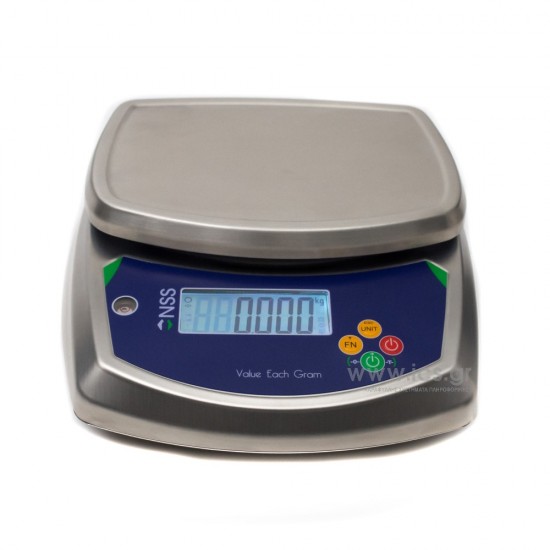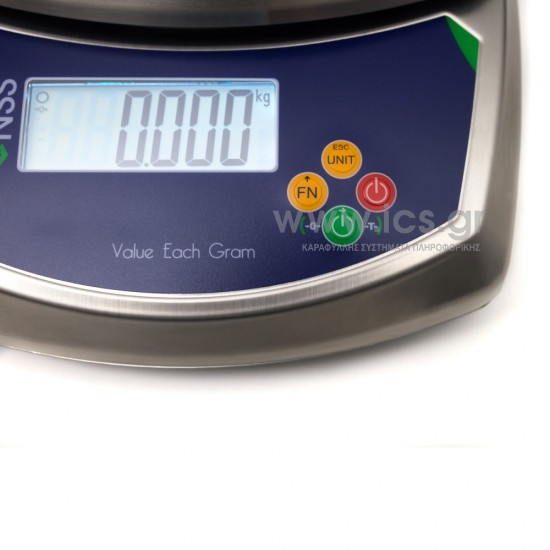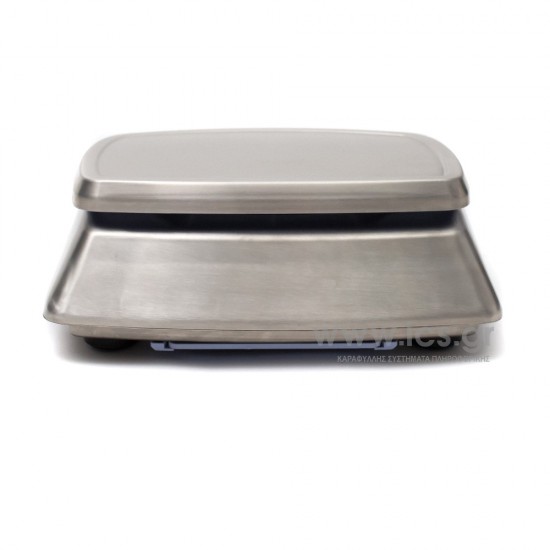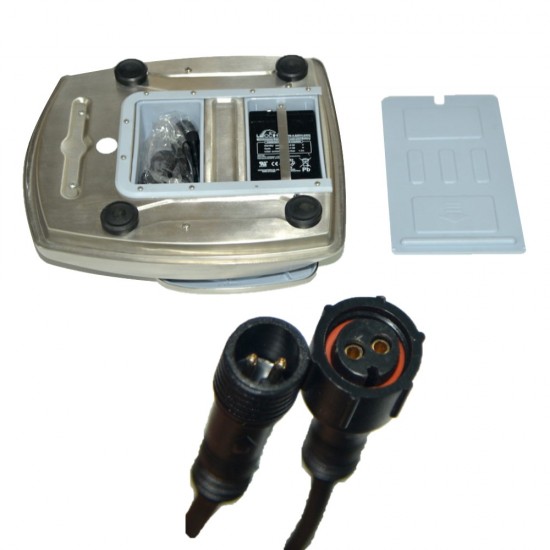 NSS IP68 Weight Scale Waterproof
NSS IP68 Waterproof and stainless steel Scale
New waterproof check weight scale with fashionable industrial design. Stainless steel housing and base. Bright LED multi-color LCD display. Stainless steel pan 250x195mm. Waterproof AC/DC adaptor. Rechargeable 6V battery. IP68 protection class. 4 height adjusting feet. Perfect for food processing: meat/fish/vegetable/fruit, etc. Programming zero tracking. Response speed adjustable. Selectable multi units. Checkweigh function. Gravity value programmable. Auto power off setup. Standby time setup. 3 color display dependidng on the weight indication.
Specifications
Scales
Display
Multi-color LCD display
Keyboard
Keyboard, Zero, tare, on/off, calculate
Capacity
3kg/6kg/15kg/ 30kg subdivisions 0,2g,0,5g/1g/2g
Power supply Scale
120V or 240V. Rechargeable Battery: 6V4Ah
Dimensions /weight
330×275×110mm/ Weight 4.85kg.
Additional features-Scales
Power Consumption: Main System: 50mA. Standy: 20mA. Operating Temperature -10°C–40°C/ Protection: IP68. Working Time: 90hrs. Approval CE.