4810-E80 Toshiba PC BOX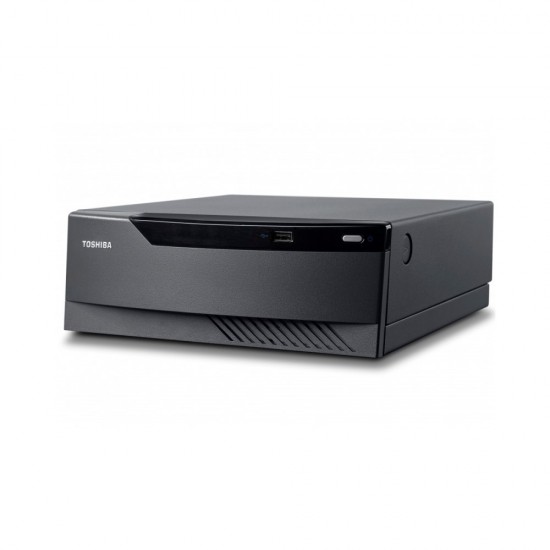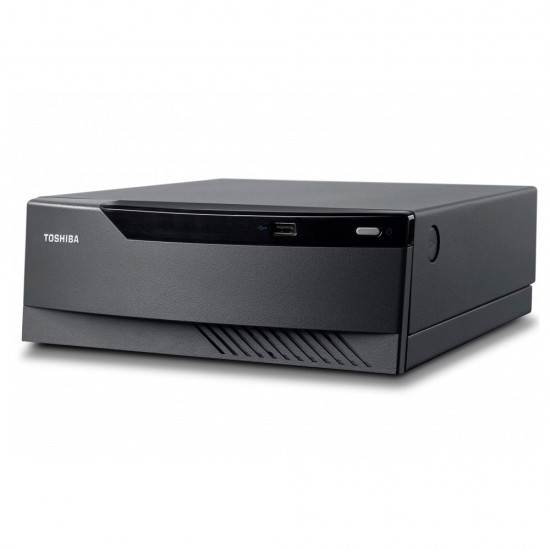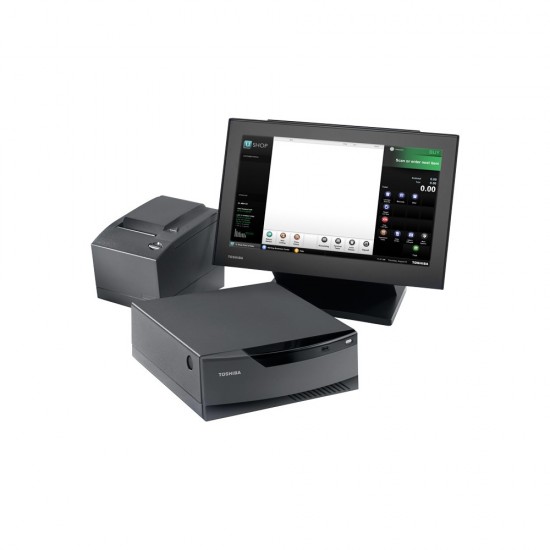 4810-E80 Toshiba PC BOX
PC Box Toshiba 4810-E80
Compact footprint and distributed design. Intel® Core i5-4570TE vPro™ processors provide up to 40 percent performance improvement. 80 PLUS Gold power supply. Up to two video ports can be used, choose from two display ports, one VGA, or an optional 2nd VGA. Two ports can be used to support dual independent video. Storage options include 500 GB hard drive and 64 GB or 128 GB. Solid state drive (SSD) options that can help speed performance, availability and reliability. Deep sleep automation and built-in power management let POS "nap" and lower energy costs. Remote Management Agent. Virtually tool-free access to key components. Sensor driver allows proactive monitoring of the health of the system. Selectable and upgradeable SurePorts enable retailers to use existing devices and connect customer or employee devices. Front vents promote front-to-back airflow keeping the system cool and help keep systems up and running. Retail-hardened design. Engineered for retailers with components designed to work together seamlessly. Open platform and broad operating system support, including Toshiba 4690 V6.5 Enhanced. Service and parts available up to seven years after withdrawal. USB and PS/2 67-key, 67-key with LCD, ANPOS and compact ANPOS (all optional).

Specifications
Touch Systems
CPU
Intel Core i5-4570TE w/vPro technology
Memory
8GB
HDD
128 GB
Operating System
Supports: Toshiba 4690 Version 6.5, Microsoft Windows 7, Windows 10 Professional , Windows 10 I0T, Linux,
USB Ports
2 USB 2.0 (back), 1 USB 3.0 (back), 1 (front)
Serial Ports
2 x RS-232
Ethernet Ports
1 x LAN 10/100/1000 RJ45 Ethernet
Additional Ports
1 x Cash drawer, 2 x PS/2 keyboard/mouse, 2 x Display Port, 1 x VGA standard, 2nd VGA optional.
Power supply
80 + Gold Efficient power supply
Dimensions/ Weight
Dimensions: 245 × 277 × 90mm/ Weight: 4kg
Additional features Touch Touch Systems
Optional Peripherals: Displays: Toshiba TCx™ Display Solution, Toshiba SurePoint™ solution, distributed 11-character display (AP Only), distributed 40-character displays, distributed character graphics displays/ Printers: Toshiba SureMark™ printers, fiscal printers/ Keyboards: USB and PS/2 modular keyboards (ANPOS, CANPOS, 67-key, and 67-key with LCD) /Cash drawers: Compact, value (AP Only), full-size, flip-top.