DP-7300 Banknote Counter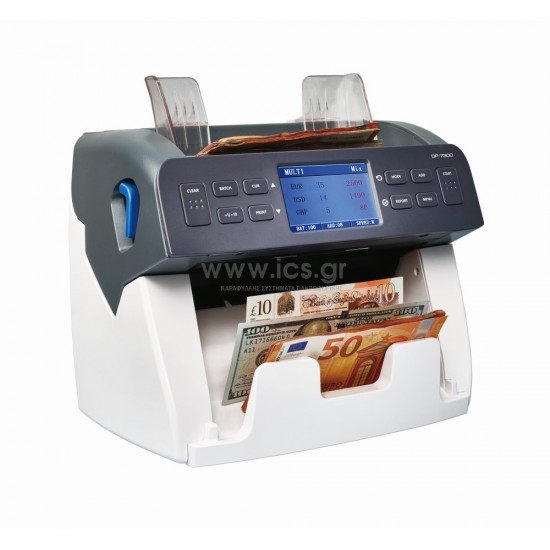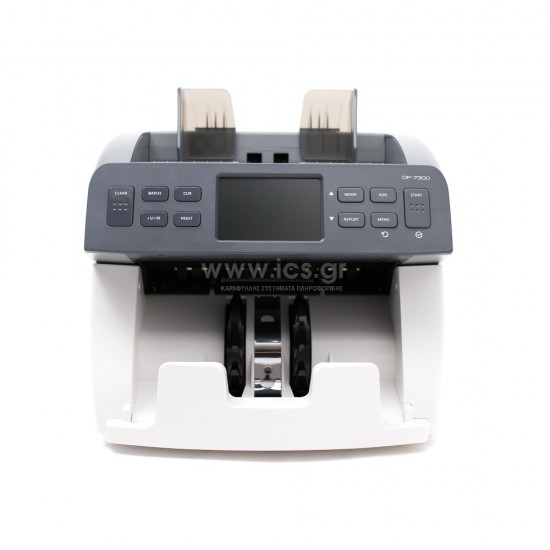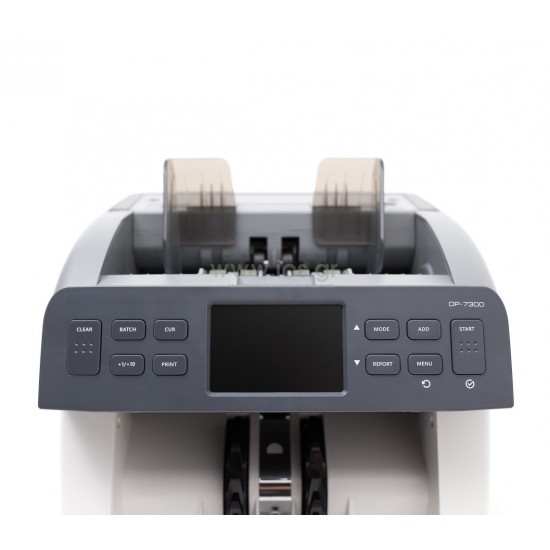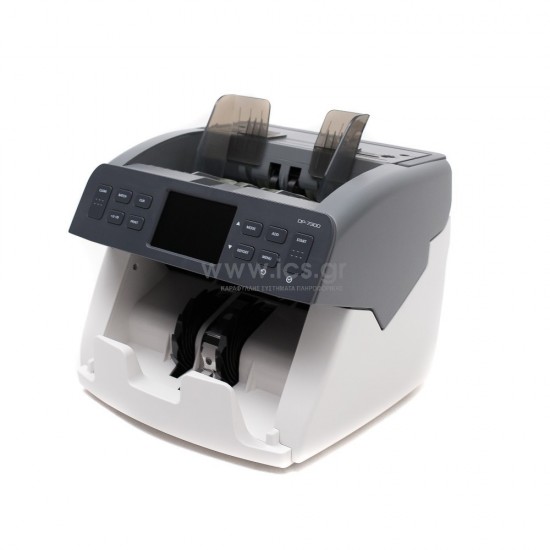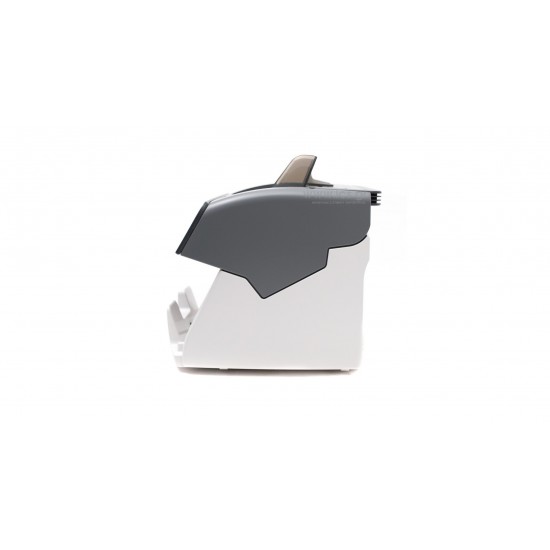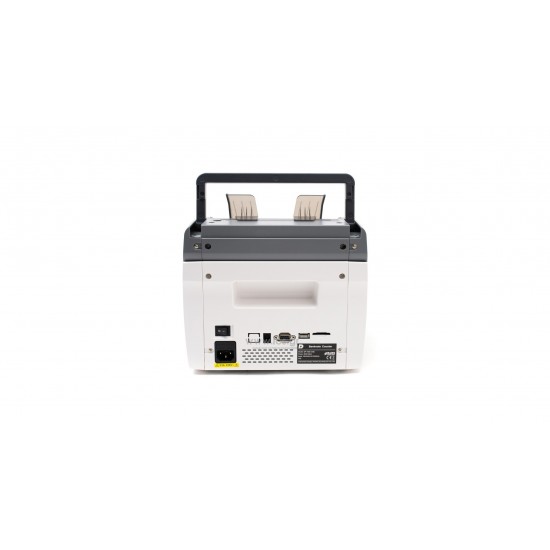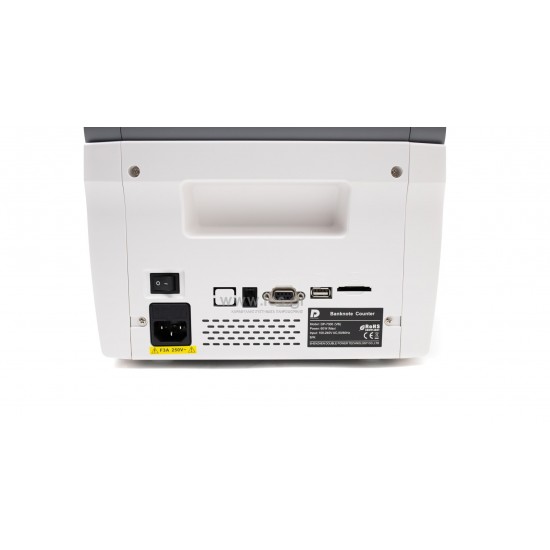 DP-7300 Banknote Counter
Banknote Counter DP-7300
Super counterfeit detecting capability (with advanced dual CIS image recognition technology) for foreign currencies especially USD (Super dollar counterfeit).Reliable and Accurate Denomination Verification and Authentication Detection. Double CIS sensors, detects worldwide currencies with advanced image recognition technology. Super counterfeit detecting ability, detects the latest encryption feature of ES2 EUR series especially.
Multi-currency value mix counting of EUR, USD, GBP and local currencies at the same time. Access to note transport path, easy to clean and maintain Serial number reading and records. Extra large TFT display, user-friendly interface. Easy software update via USB flash disk, SD card, LAN connection, USB connection or RS232 connection. Supports upgrade through network (optional). Multi-zone, high density magnetic ink distribution especially for Super dollar. Dimensions: (HxWxD) 255×263×268mm. Weight: Approx. 6.4 kg. Counting Speed: Up to 1000/1200/1500 notes/min.
Hopper Capacity: Max. 300 notes. Stacker Capacity: Max. 200 notes.
Specifications
Banknote Counters-Detectors
Detection technology
Bill size sensitivity. UV (ultraviolet) sensitivity. Ink and magnetic band sensitivity. IR sensitivity (Infrareds).
Banknotes
EUR/GBP/USD/CHF/CNY
Hopper capacity
300 bills./ Stacker capacity: 200 bills.
Speed counter
1,000/1200/1500 bills/min.
Power
AC100-240V, 50/60Hz
Power Consumption
80W.
Interface/ Upgrade
DB9 port, USB port, Printer port, SD card slot
Dimensions banknote counter detector
235 mm (length) × 290mm (width) × 195 mm (height).
Weight
6,7 Kg.
Additional features of detector-counter
Temperature: 0ºC – 40ºC. Humidity: 40% – 90% Bill size range: 50mm – 90mm (width) × 110mm – 175mm (length).