SKORPIO x 5 Mobile Computer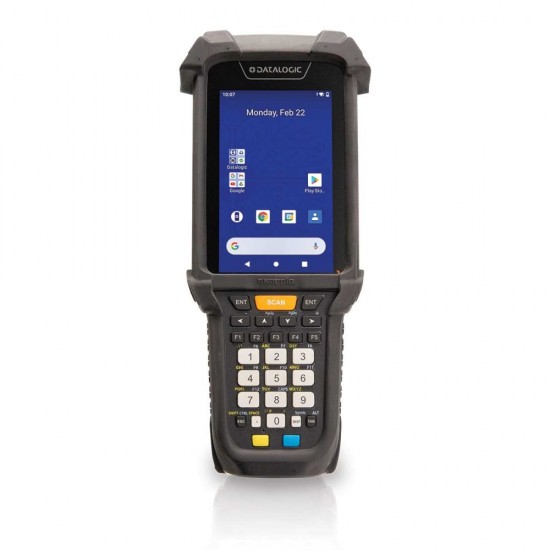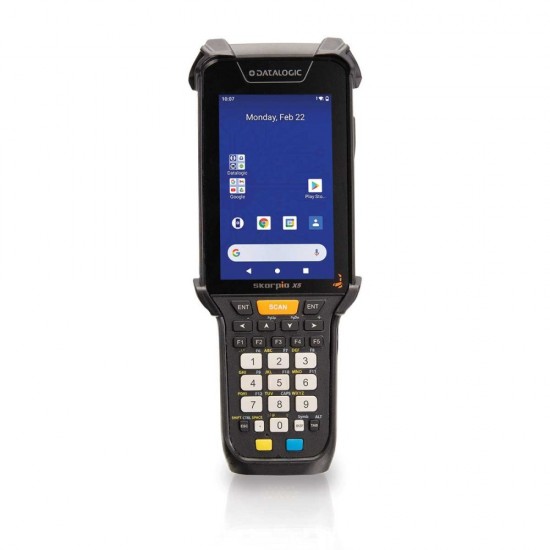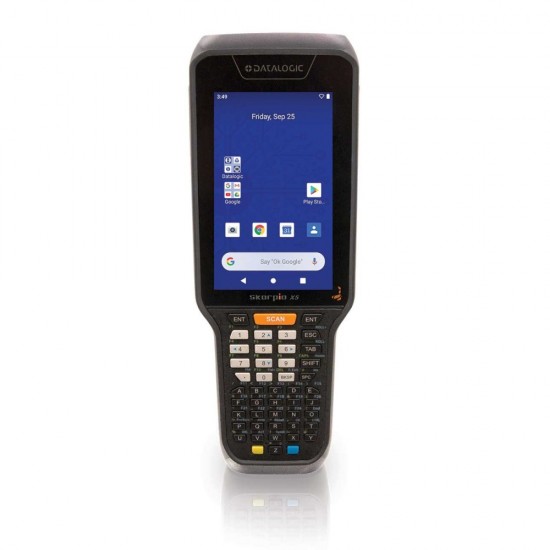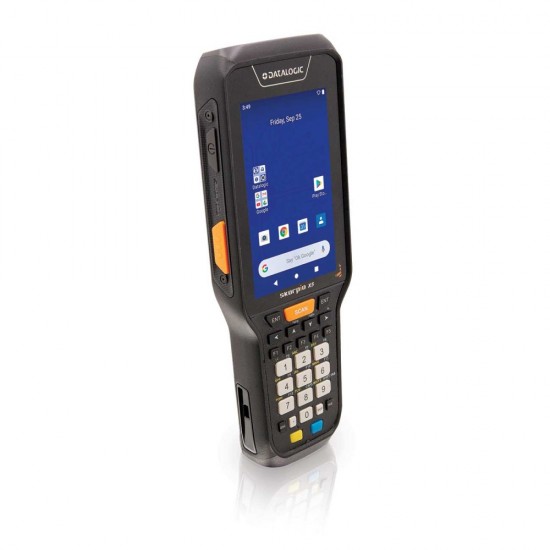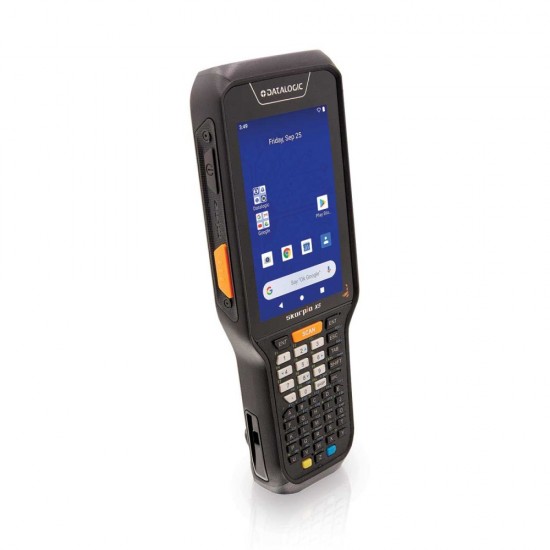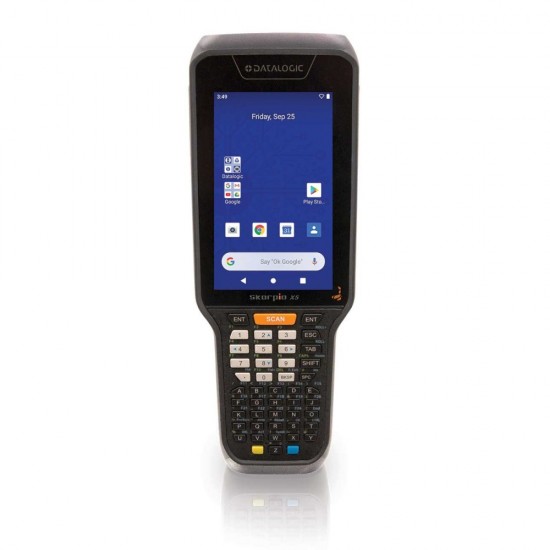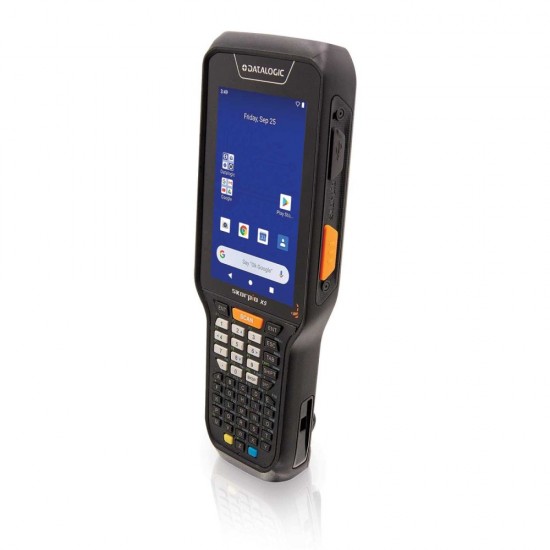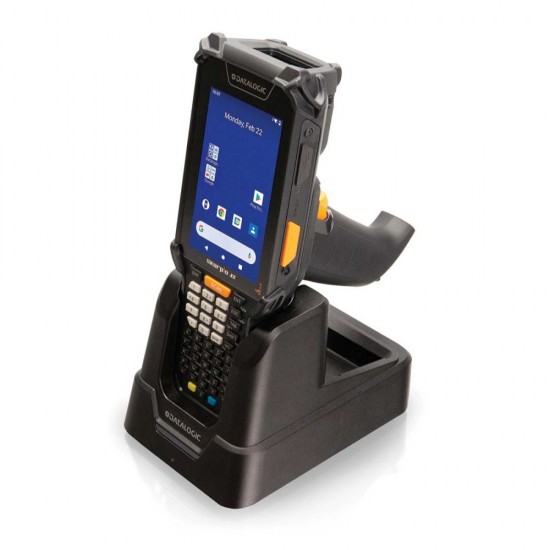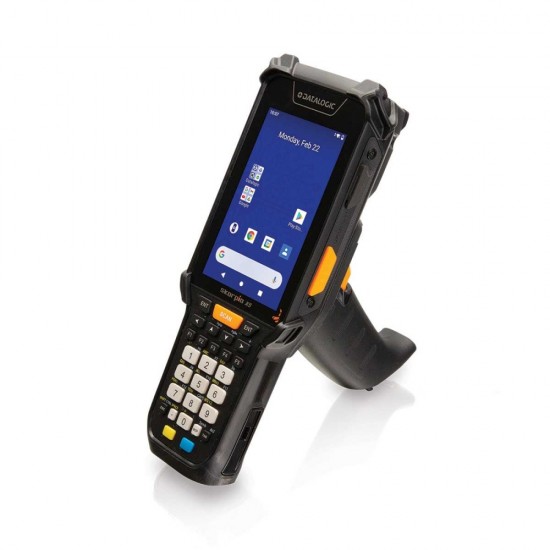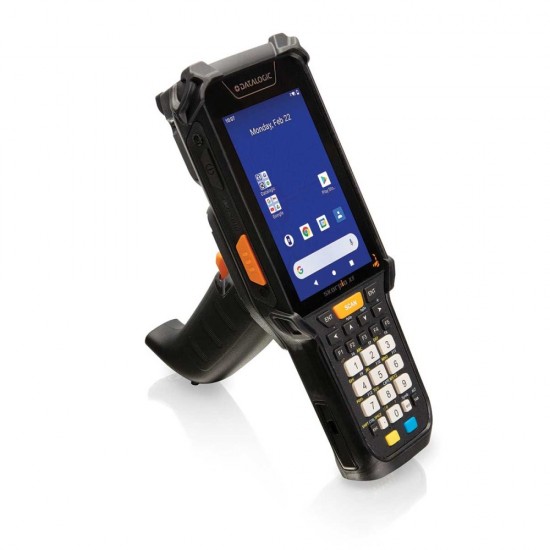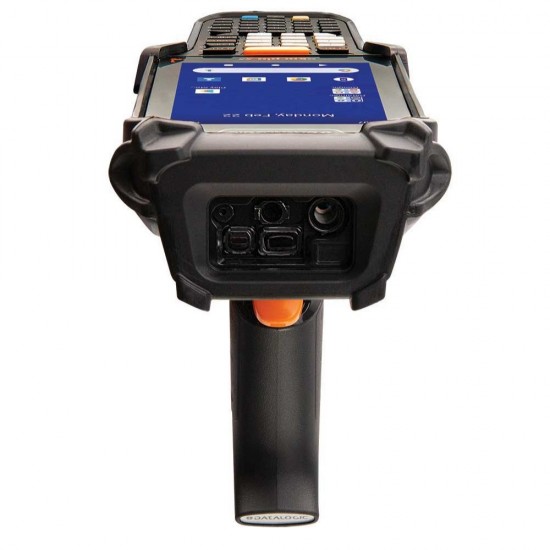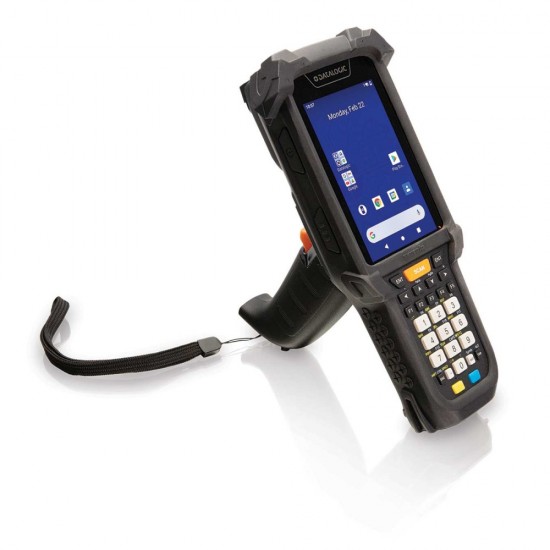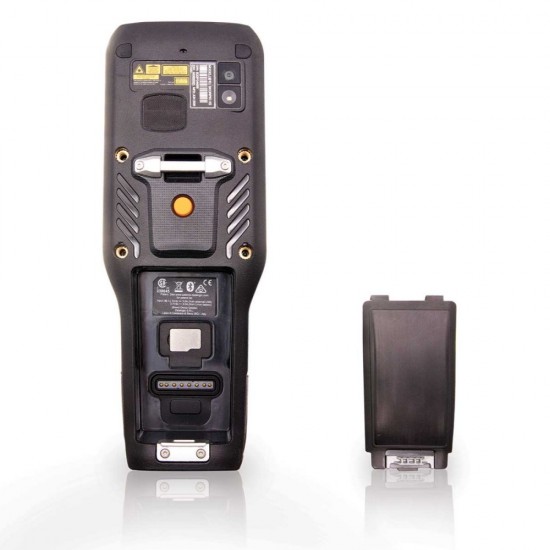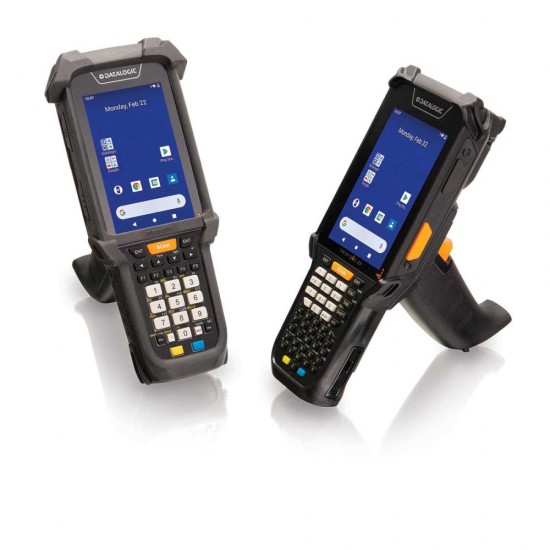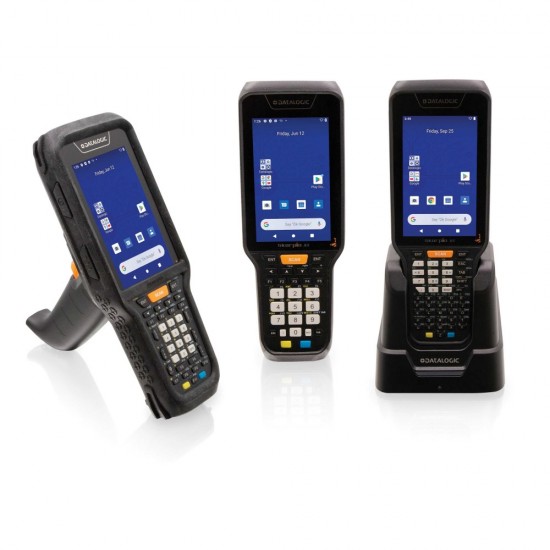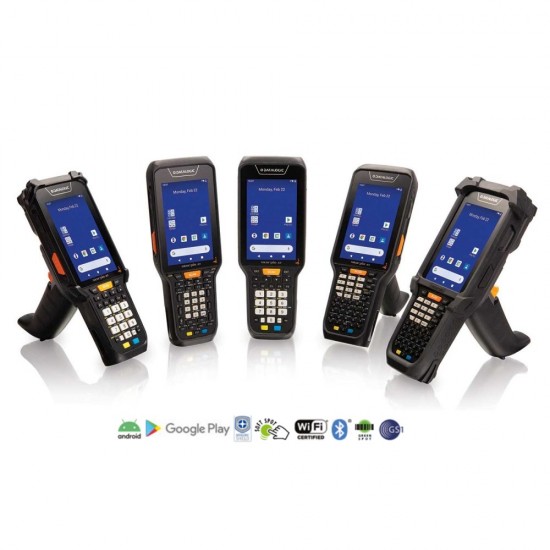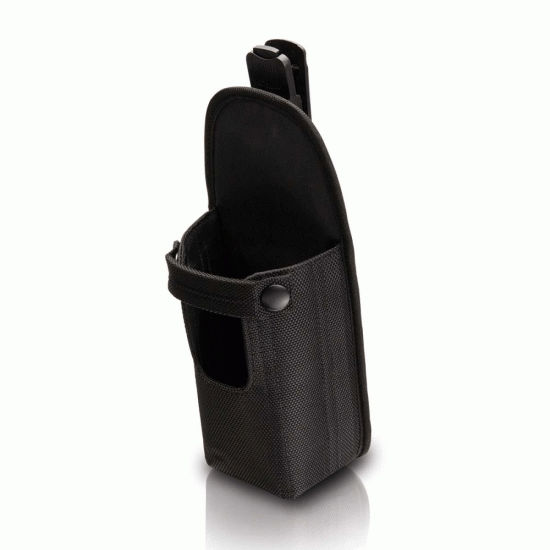 SKORPIO x 5 Mobile Computer
Mobile Computer DataLogic SKORPIOX5
Skorpio X5 is the new portable data terminal that enables retail, transportation and logistics, manufacturing, and healthcare companies to achieve advanced levels of reliability and flexibility. It is an ultra-fast, high-performing key-based mobile computer with the largest multi-touch display in the Portable Data Terminal (PDT) market. Fulfills the expectations that companies need to ensure the utmost productivity and to stand out in terms of effectiveness and efficiency. The Skorpio X5 features dominant computational CPU power and the latest generation of scan engines, specifically designed and developed by Datalogic, including a unique Mid-Range imager and a 2D Extra-Long Range (XLR) imager. With these rugged tools, workers can immediately read any barcode, in any condition, whether labels are damaged, scratched, visible or under a plastic wrap. The Skorpio X5 is conceived for increased productivity and reduced error rates in operations, resulting in increased profitability. It delivers unmatched intuitiveness, user experience, stability, and security. The outstanding features of the Skorpio X5 are designed to fully satisfy all customers' requests.
Specifications
Mobile Terminals
Monitor pda
4.3 inch TFT / Transflective LCD with 800x480 WVGA pixel resolution; LED backlight and integrated touch screen, High brightness for Indoor and Outdoor High Visibility
Operation System
Android 10 with GMS – 2 Main OS Upgrade Support
CPU pda
Qualcomm SD660 Octa-core 2.2 GHz
Memory pda
RAM Memory: 3 / 4 GB; Flash Memory: 32/64 GB (partially used for firmware and reserved data)
Communication
Local Area Network (WLAN) IEEE 802.11 a/b/g/n/ac and 802.11 d/e/h/i/k/r/v/w/mc. Personal Area Network (WPAN) Class 2, Bluetooth V5.0 with BR/EDR and Bluetooth Low Energy (BLE) Support. NFC Communication Support for the following standards: ISO14443-4 (type-A, type-B); ISO15693; Mifare; Felica
Interface-Ports
USB Type-C: USB 3.1 gen 1 (3.2 gen 1x1), host and device; Gigabit Ethernet connectivity (via 3-slot dock)
Barcode scanner
1D Imager: Linear CCD 2500 pixels. Sharp green LED scan line. Print contrast min.15%. 2D Imager Standard Range (supports 1D / 2D codes): White LED Illumination, laser aim 650nm; Print contrast min. 25%. 2D Imager Mid-Range: White LED Illumination. Print contrast min. 25%. 2D Imager Extra Long Range (XLR): Red LED Illumination. Print contrast min. 20%.
Battery pda
Removable battery pack with rechargeable Li-Ion batteries; MicroUSB type-C for fast battery charging. Standard: 3.7 V; Rated 3460mAh typical 3500mAh (12.8 Watt-hours); standard on all handheld models Extended: Rated 6080mAh typical 6200mAh (22.1 Watthours); standard on all Pistol Grip models.
Keyboard
47-key alphanumeric, 38-key function numeric, 28-key numeric; Keyboard with backlight
Sealing
IP65
Resistance
Withstands drops from 1.8 m / 6.0 ft onto concrete/ Temperature Operating: -20 to 50 ºC / 14 to 122 ºF Storage: -30 to 70 ºC / -4 to 158 ºF
Dimensions/ Weight pda
Front size: 218 x 78.5 mm / 8.58 x 3.09 in. Thickness Max 31,3 Head; Max 35,6 WLC coil area and hand strap area; XLR front size: 220.3 x 89.2 mm / 8.67 x 3.51 in, thickness max 52.6 mm
Accessories
94A150106 Single Slot Dock, Wireless/ 94A150107 Single Slot Dock, Wired/ 94A150108 3 Slot Dock Wireless Light/ 94A150109 3 Slot Dock Wireless Locking/ 94A150110 3 Slot Dock Wired/ 94ACC0274 Multi Battery Charger/94ACC0324 Screen Protector/ 94ACC0325 Attachable Pistol Grip/ 94ACC0323 Rubber Boot for HH and Gun/ 94ACC0331 Rubber Boot for Skorpio X5 XLR.