ZKTeco iClock680 Time Attendance-Access System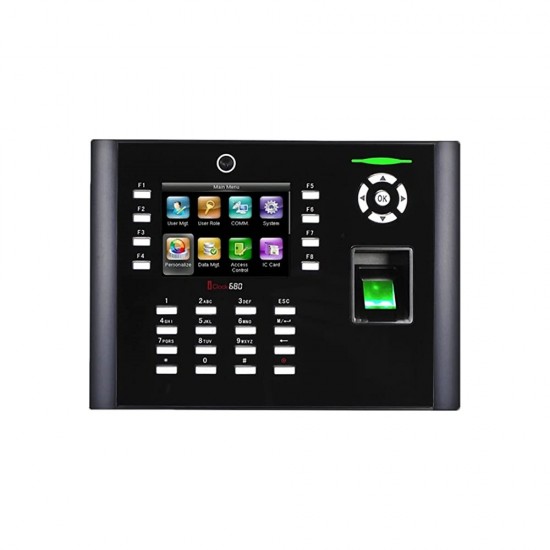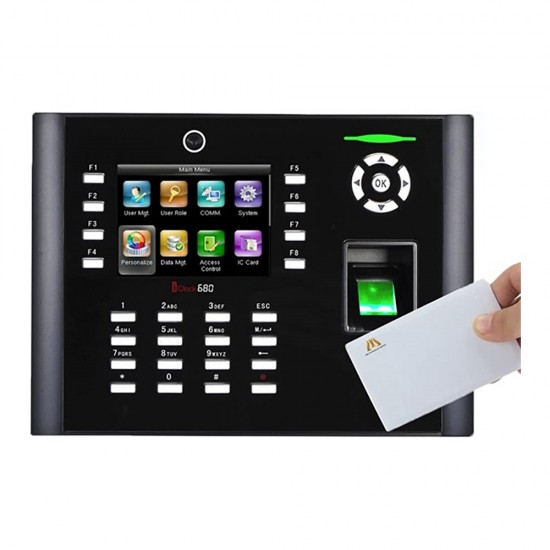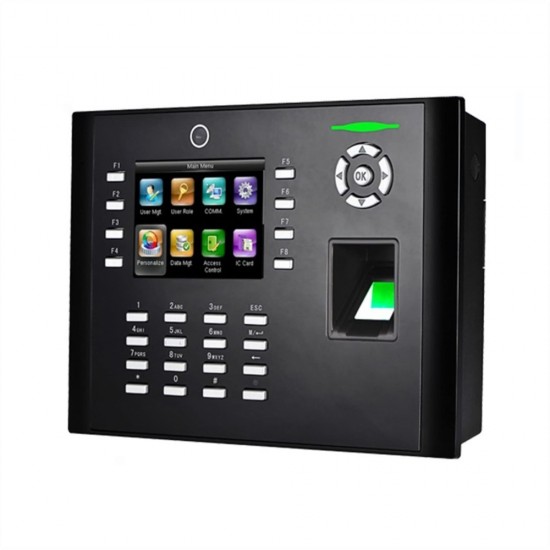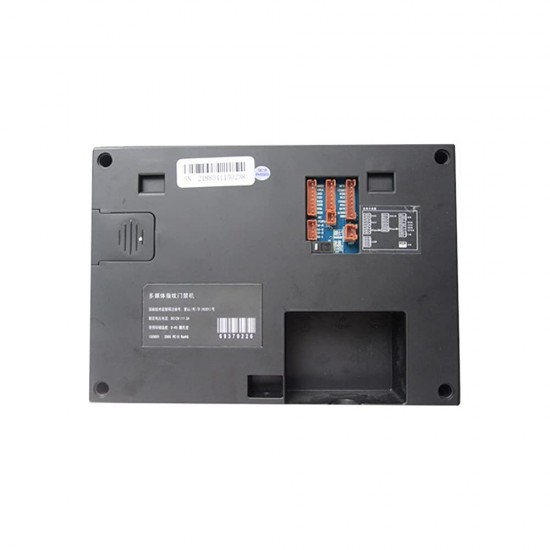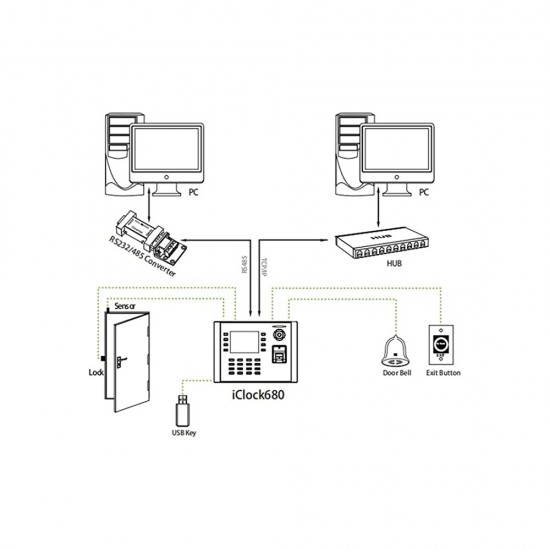 ZKTeco iClock680 Time Attendance-Access System
Time Attendance-Access System ZKTeco iClock680 RFID
iClock 680 is a biometric fingerprint reader for time attendance and access control applications. It adopts the brand new firmware and provides an unprecedented user experience. It brings many surprises, including the stunning GUI, rock-solid stability, fast matching speed and expandability. Users can easily manage data by networking iClock680 via RS232/485, TCP/IP, and USB Host. Most importantly, all the functions can still operate in a networking state. iClock680 is compatibility with various types of USB flash disks, ADMS and former SDK. It also supports data backup and retrieve to avoid the risk of accidental deletion. The iClock680 has access control interfaces for retrieval, Wiegand-out, door lock connection, alarm, and bell.

Specifications
Access Control- Time Attendance Controllers
Monitor Controller
3.5-inch Screen
Communication Type
RS232/485, TCP/IP, USB-host
Temperature/ Humidity Controller
Operating Temperature 0°C- 45°C/ Operating Humidity 20% - 80%.
Dimensions /weight Controller
205,6 x 150 x 41,6 mm
Additional features – controller
Fingerprint Capacity 8.000. Record Capacity 100.000. Workcode, SMS, DST, Scheduled-bell, Self-Service Query, Automatic Status Switch, T9 input, photo-ID, and Anti-passback. 3rd party electric lock, door sensor, exit button, alarm, and Door Bell. Wiegand Signal Input & Output. Software ZKTime 5.0 (Free), ZKTime.Net. Verification Speed ≤0.5 sec. Power Supply DC 12V 3A. Optional Functions: EM/ Mifare/ HID/ iClass, Webserver, 9 digit user ID, Wi-Fi, and GPRS. ID Card Capacity 20,000 (Optional).