Maxi Changer Automatic Change Machine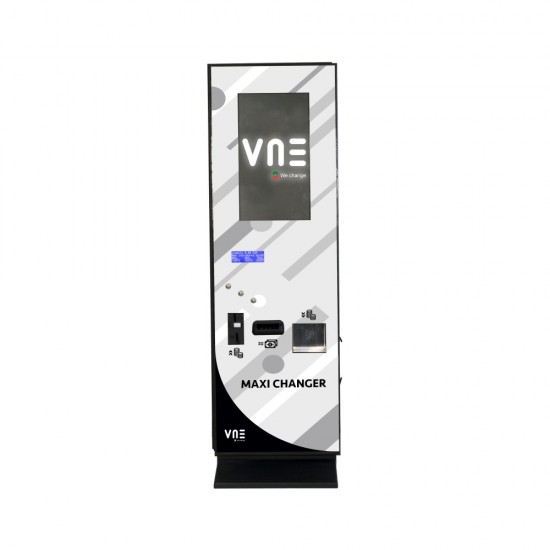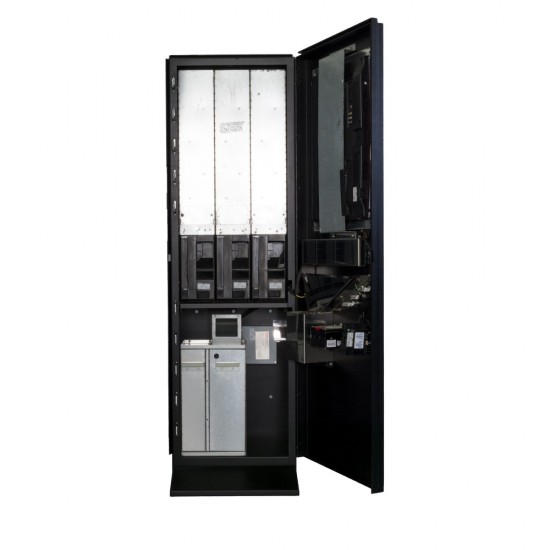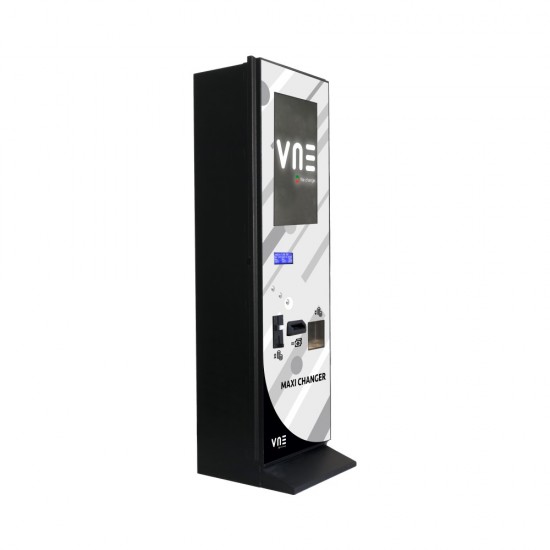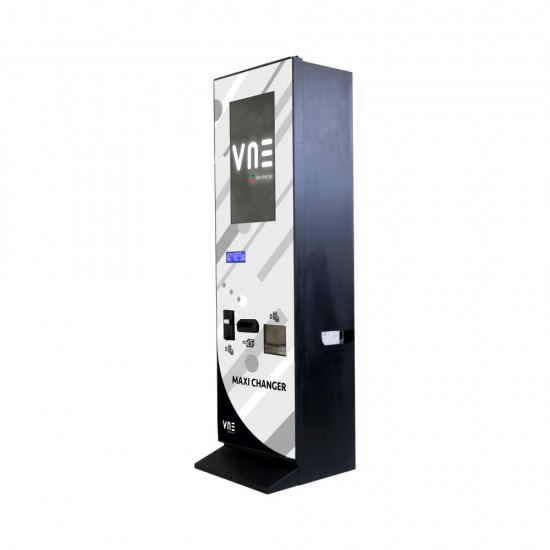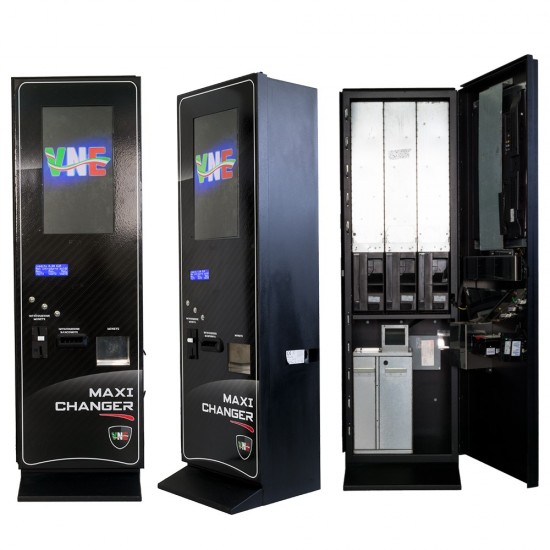 Maxi Changer Automatic Change Machine
Description
Maxi Changer Automatic Machine

Maxi Changer is a large reinforced, secure and reliable coin or token change machine. Accepts coins and notes and can dispense both coins and tokens. Maxi Changer can also handle token purchases whilst giving change in coins.
This piece of equipment has an incredible capacity and can hold up to 18000 coin or token pieces in its three belt driven hoppers as well as being able to easily handle three different sizes or denominations. Bonus can also be
handled when dispensing tokens, easily settable on the machine itself. Maxi Changer is also equipped with a television screen on the main door which can display informative or promotional images and videos. Maxi Changer has a classic column design and offers the option of customising the plexiglass front screen with various colours and logos.
Specifications
Auto-cashdrawer
Security Level
CCTALK communication protocol, 2.5mm reinforced device frame. Dual locking system. 10 steel fasteners on main door.
Coin denomination
Euro and other denominations.
Additional features of auto-cashdrawer
Banknote deposit equipped with antifraud system. Flexible settings. LCD Display. Optional fitting to anchor machine to the wall or floor, TV Screen. Belt driven Hopper. PERIPHERAL DEVICES: Banknote scanner without stacker. From 1 to 3 belt driven single denomination coin Hoppers. 1 coin Deposit. Weight 100 kg. Dimensions: 49x33x158 cm.