Mini Changer Automatic Change Machine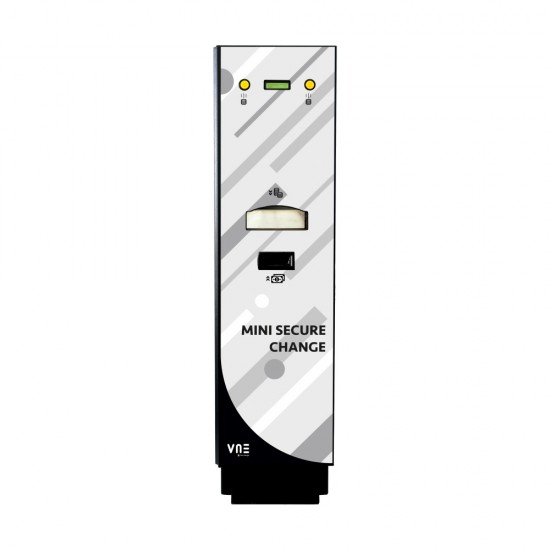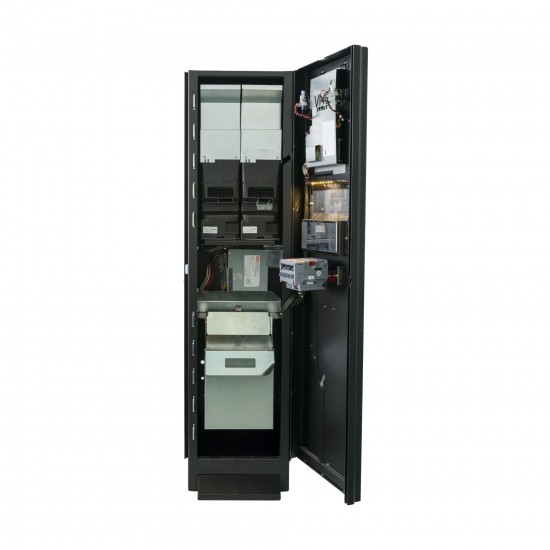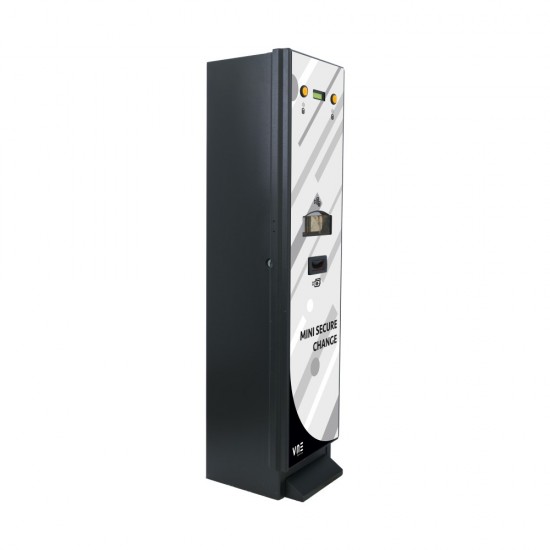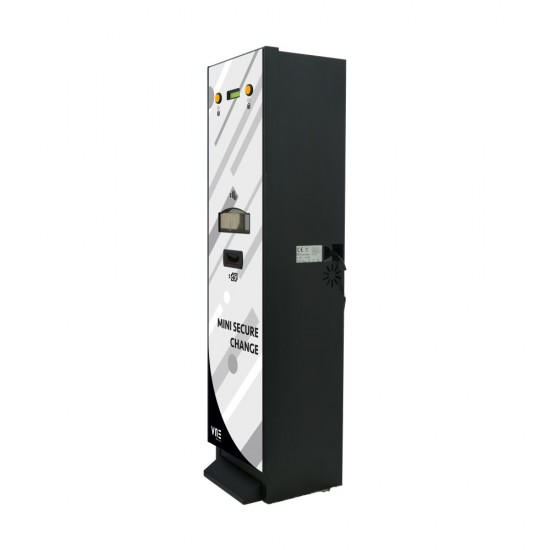 Mini Changer Automatic Change Machine
Description
Classic coin change or token change machine
Mini secure Change is a coin or token change machine, with a simple column structure, reinforced, and considerably smaller size in comparison with its large content capacity. Ability to quickly and efficiently change banknotes into coins or tokens. Able to manage one or two single denomination coin hoppers to dispense up to two different coin denominations or one or two multi coin denomination hoppers to dispense up to three different coin sizes, dispensing in this latter case, change for banknotes inserted with a mix of coin denominations, those that are present in the dispenser itself. The machine can be managed and controlled remotely using a simple App by installing the remote kit which via an M2M chip with a dedicated Gprs connection with vpn, provides information regarding the status of the machine, stock and it sends pre-programmed alerts for the required information. In addition, via the GPS system, if the machine is moved without authorization from the chosen location it sends an alert which allows its movements to be tracked and monitored in real time. Mini Secure Change has a simple classic design which offers the option of customizing the front plexiglass screen with various different colours and logos available.
Specifications
Auto-cashdrawer
Security Level
CCTALK communication protocol, 2.5mm reinforced device frame. Dual locking system. 10 steel fasteners on main door. Fixable to wall (with Blindo system) or to the ground (with Heavy system).
Coin denomination
Euro and other denominations.
Coin Capacity
Around 9000 pieces (4500 per hopper)
Additional features of auto-cashdrawer
Available with one or two hoppers, either belt driven or sorting. Banknote reader with antifraud system, dip-switch to program value of banknotes to accept with an extra control in the menu for banknotes inserted and coins dispensed. PERIPHERAL DEVICES: Banknote scanner with or without stacker. 1 or 2 belt driven single denomination coin Hoppers. 1 or 2 multi denomination Azkoyen coin sorting Hoppers. Weight 65kg. Dimensions 35x32x135cm.